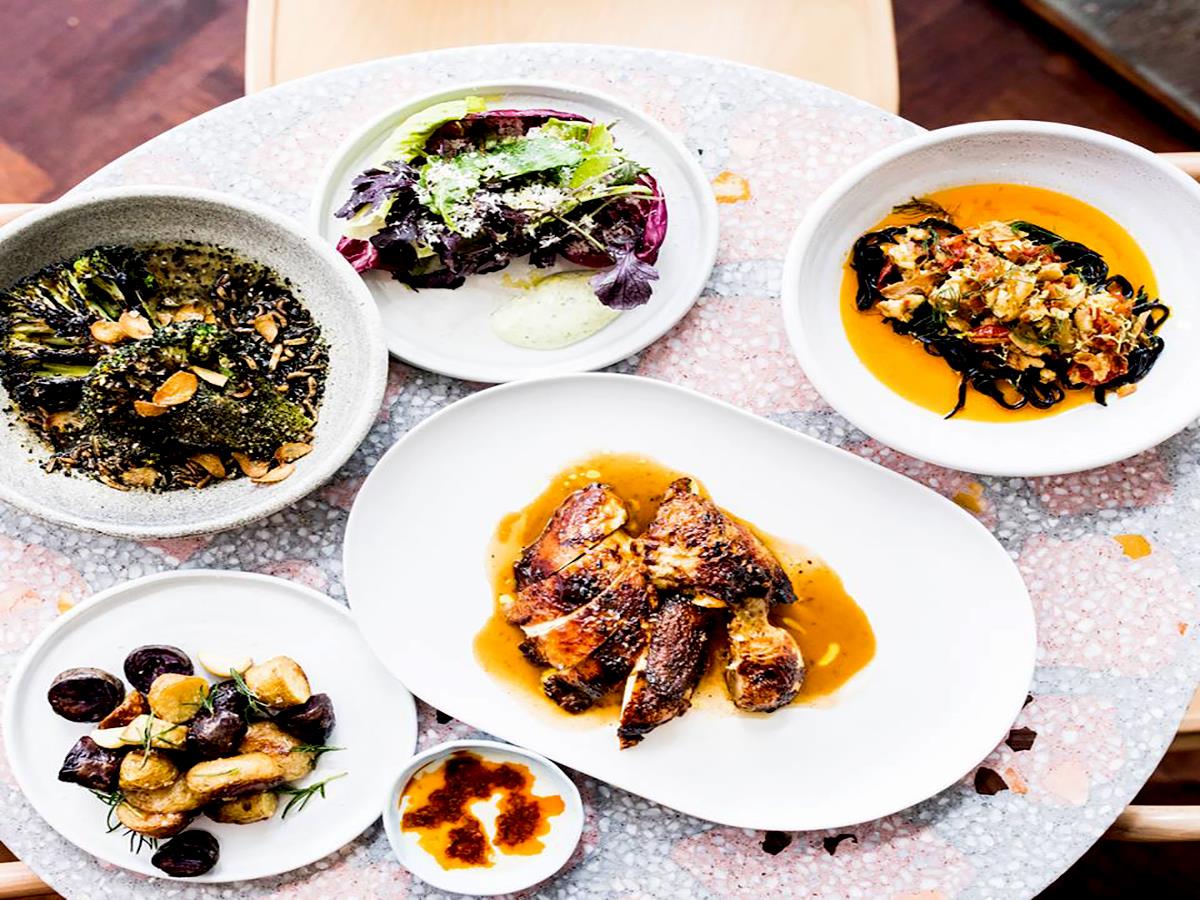 Tiny's brings good times to the city's west end, cultivating an inner-city oasis and social centre at one of Perth's most iconic architectural buildings, QV1.
Open Days/times:Mon - Fri 11.30am - 12am & Sat 4pm - 12am
Bars & Clubs:Wine Bar
Facilities:Alfresco,Licensed
Details
Facilities:Alfresco,Licensed
Open Days:Monday,Tuesday,Wednesday,Thursday,Friday,Saturday
Lunch:Monday,Tuesday,Wednesday,Thursday,Friday
Dinner:Monday,Tuesday,Wednesday,Thursday,Friday,Saturday
Description
Tiny's opens into a large indoor and courtyard bar area, restaurant, and specialty liquor emporium.
Eclectic food fuels the good times (and there will be many), fresh vegetables and herbs from the kitchen's rooftop garden, and protein hits roasted on Tiny's custom-made wood-fired grill and rotisserie.
The drink menu offers craft beer, seasonal cocktails and small-batch wines, while Tiny's Liquor Emporium will serve over 300 wines and a range of spirits.
Tiny's is the new meeting place for socialising and entertaining in the CBD. Midweek will see solo acoustic acts showcasing re-imagined covers and DJs playing laid-back funk, hip-hop, and nostalgic classics. Friday and Saturday nights will feature DJs and resident house bands turning up the entertainment, and bringing the good times into the weekend.
Location