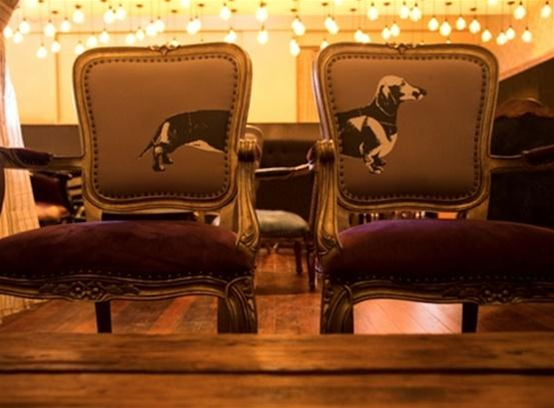 The Laneway Lounge
The Laneway Lounge offers a unique dining experience in Perth. Separated into three distinctive areas and featuring live jazz performances, The Laneway Lounge is perfect for any mood or occasion.
Bars & Clubs:Jazz & Blues
Facilities:Live Music,Licensed
Details
Facilities:Live Music,Licensed
Open Days:Tuesday,Wednesday,Thursday,Friday,Saturday
Description
A hidden gem tucked in a laneway off Murray Street opposite Shaftos Lane, The Laneway Lounge intends to enhance further the Perth bar scene evolution. The lounge is, without a doubt, a beauty; elegant and refined, like pieces of New Orleans and old Paris transported to the heart of Perth.
The Laneway Lounge aims to provide this busy city a place to unwind with mellow live performances accentuating on vocal jazz. Consisting of 3 distinctive areas, The Laneway Lounge has a room for everyone. Whether it is dining at the Live Dining Room, a night out catching up with your friends at the Lounge ( ask about our Private Booths experience), or a night you may fancy a drink alone at the Bar, this full table serviced venue will be a place you can sit down, relax and be accompanied by good music, drinks and food.
Table bookings are essential at the dining hall and private booths for those who prefer certainty on their night out but if you are feeling spontaneous, The Laneway Lounge also welcomes walk-ins.
The Laneway Lounge prides itself to be the first venue in Perth to offer a selection of classic Jazz era Cocktails complimented with some more progressive creations by Grant Collins (Ku De Ta & W Hotel Bali, W Seoul, The White Hart & Zeta Bar in Sydney). The back bar will also feature one of the largest Gin + Bourbon selections in Australia. The team also consists of Sydney based Celebrity Chef Danny Russo, designing a tasteful menu consisting of eclectic light bar tapas and main courses.
Location