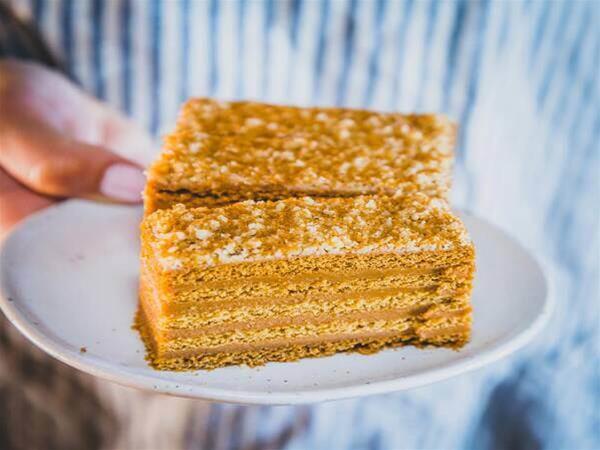 A caramel creme sandwiched between layers of hand rolled honey dough, topped with freshly ground walnuts and honey cake dust, makes this delectable dessert simply irresistible!
Open Days/times:Monday - Friday 10am - 5.30pm and Saturday 10am - 4pm
Details
Open Days:Monday,Tuesday,Wednesday,Thursday,Friday,Saturday
Description
Since making its first appearance in the Perth foodie scene in May 2013, the Honey Cake has risen to become a cult following dessert destination amongst Perth locals, foodies and travellers alike.
Putting an Australian touch on the authentic, centuries old Bohemian recipe, it brings together the two cultures with the exceptional ingredients Western Australia has to offer: cold pressed honey from the Margaret River region and free range eggs.
There are now four stores across Perth at the Fremantle Markets, State Buildings, Sorrento Quay and Yagan Square. Alternatively, they also ship Australia wide.
For all dessert lovers, the Honey Cake is a one-of-a-kind indulgence, creating a taste of harmony for your sweet tooth.
Location