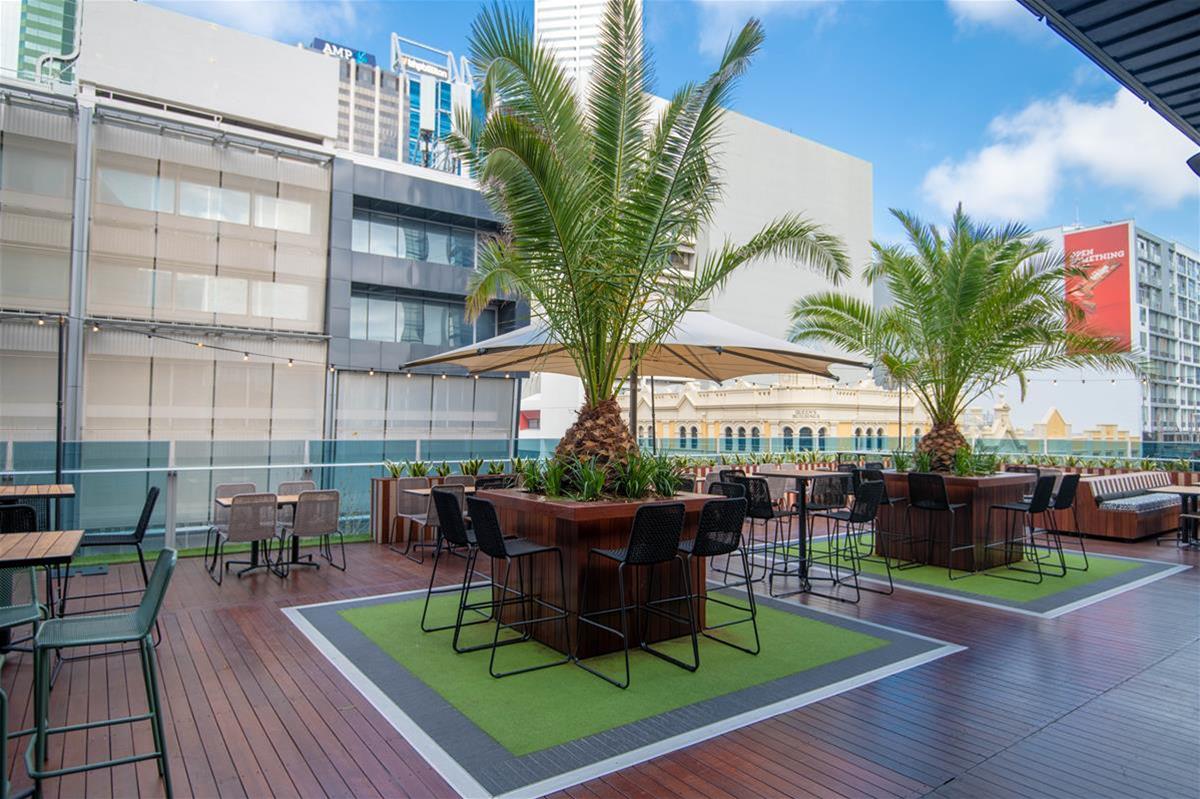 Event Space | Rooftop | Restaurant | Bar
Bars & Clubs:Boutique Bar,Cocktail Lounge,Rooftop Bar
Facilities:Rooftop Bars,Live Music,Function Venue,Alfresco,Open Past Midnight,Wheelchair Access,Licensed
Details
Facilities:Rooftop Bars,Live Music,Function Venue,Alfresco,Open Past Midnight,Wheelchair Access,Licensed
Open Days:Monday,Tuesday,Wednesday,Thursday,Friday,Saturday,Sunday,Public Holidays
Lunch:Monday,Sunday,Tuesday,Wednesday,Thursday,Friday,Saturday
Dinner:Monday,Sunday,Tuesday,Wednesday,Thursday,Friday,Saturday
Description
The same Aviary you know and love, reinvented.
The Aviary is Perth's iconic open air rooftop. With the city skyline setting the backdrop, soak in the views with a cocktail in hand. A destination for travellers and locals alike.
Spend your day on the rooftop oasis, with timber decking, lush trees and plants, and relaxed furniture.
Delicious bites are always available, from burger and pizzas to modern takes on classics. Lunch turns into late afternoon cocktails, with special features from a signature Espresso Martini menu.
The Aviary can cater for a variety of social gatherings and functions, from intimate celebrations and parties to sundowners on the rooftop!
Events
Paddock Club at The Aviary
Related
Location