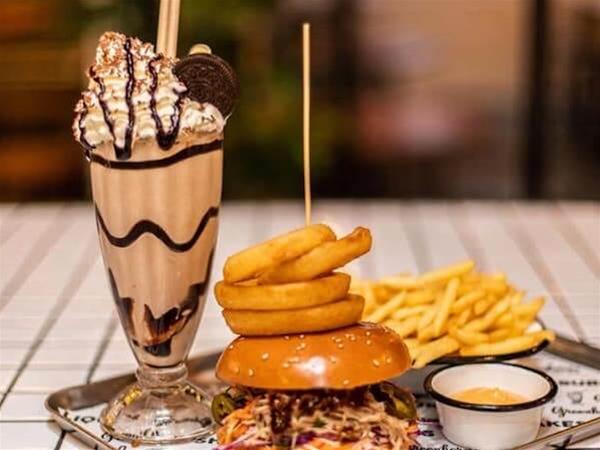 Greenhorns
Greenhorns Burger Bar
Open Days/times:Monday-Friday: 6am-9pm, Saturday 11am-9pm, Sunday 12-9pm
Facilities:Licensed,Live Music
Details
Facilities:Licensed,Live Music
Open Days:Monday,Tuesday,Wednesday,Thursday,Friday,Saturday,Sunday
Description
Located in the new Raine Sq. development in the heart of Perth. We take pride in serving the freshest & finest local produce.

The Greenhorn's flagship bar is proud partners with Perth's own Feral Brewing Co. so you can enjoy some of Australia's best craft beers with your burger and fried chicken menu before the cinema, after work or before catching the train home. All our wine is sourced from Margaret River adding to our high-quality local tradition.

If you are vegan don't be put off by the sound of our bar as you can swap a beef patty for one of our vegan options, either way there is food everyone will love.

If you are wanting to try burger, liquor and shakes like no other in Perth come down and see us. In the meantime don't forget to check us out on those social channels for our specials and events.
Location
Address: Shop 1 Raine Square, 300 Murray Street,Perth,WA,6000
Phone: 0413 218 834
Email: [email protected]