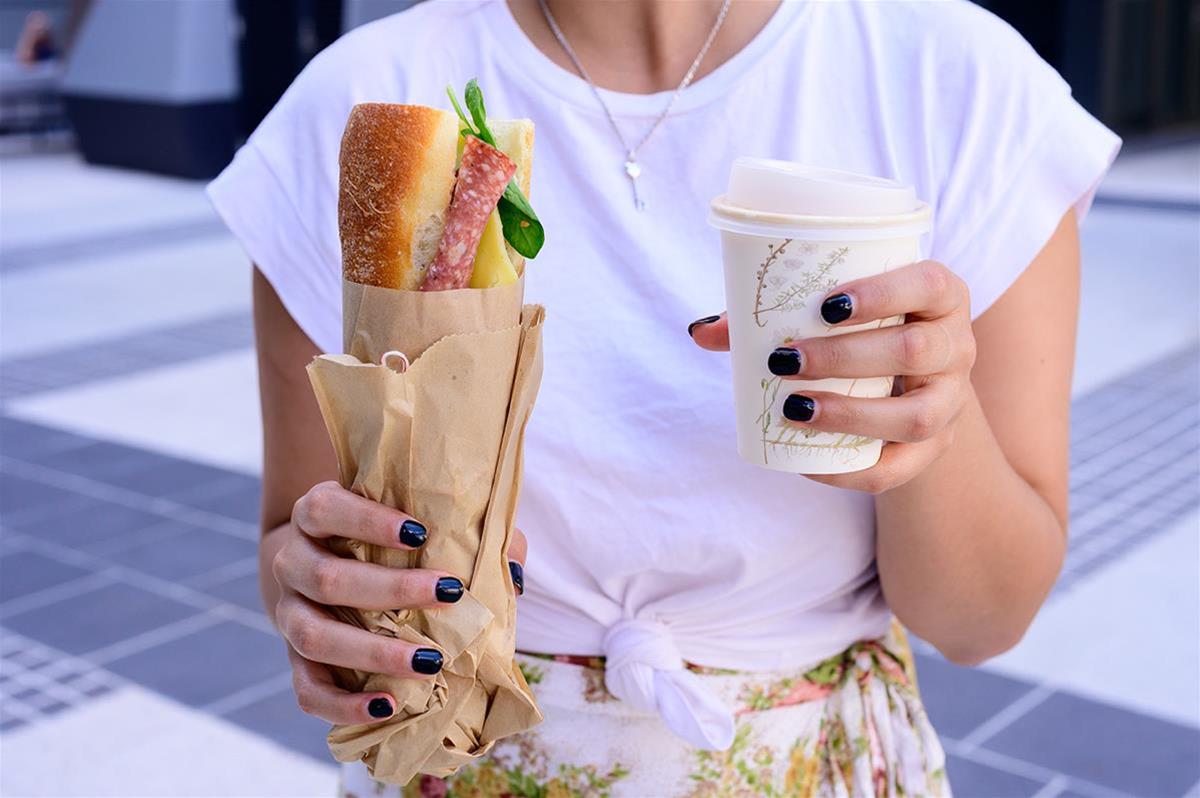 Gather & Trade embraces the concept of 'assemblage' - a collection or gathering of things - to bring the very best of Western Australia together in one central city 'trading post'.
Open Days/times:Monday to Friday, 7am to 1pm
Facilities:Takeaway
Details
Facilities:Takeaway
Open Days:Monday,Tuesday,Wednesday,Thursday,Friday
Breakfast:Monday,Tuesday,Wednesday,Thursday,Friday
Lunch:Monday,Tuesday,Wednesday,Thursday,Friday
Description
Note: Gather & Trade commenced soft opening on Monday, 11 May with an official opening and launch event to be announced. During this time we will be serving coffee and delicious breakfast and lunch treats in takeaway form only, 6am to 2pm weekdays. We look forward to seeing you at Perth's newest coffee shop soon!
At this friendly and inviting Perth coffee shop, you'll discover an outstanding and carefully curated collection of local espresso coffee crafted by our talented baristas alongside wonderful produce and baked goods from suppliers from around Perth and Western Australia.

Here's just a sample of the amazing 100% local goodies you'll be able to find:

Pound Coffee - Single Origin 100% direct trade Colombian La Jacoba

Kommunity Brew kombuchas

Pressed Earth cold pressed juices

Loafers Artisan Breads

Bannister Downs ethical milk
The enticing smells of freshly baked bread and barista-made coffee will be complemented by delicious 'grab n go' toasties, bagels, house-made pastries and other sweet treats - available for breakfast or lunch.

Gather & Trade presents Pound Coffee Roastery
The team at Gather & Trade are extremely proud to be the only Pound Coffee supplier in Perth CBD. Pound is a unique small batch roastery located right here in Perth, Western Australia where the best small batch single origin green beans available are individually roasted with care. Fresh, honest and hand-roasted, we invite you to visit Gather & Trade to discover the Pound Coffee difference.

For those with dietary intolerances or preferences, Gather & Trade offers MilkLAB almond milk plus coconut milk, oat milk, lactose free milk and macadamia milk to help you enjoy your morning caffeine fix how you like it.
Location