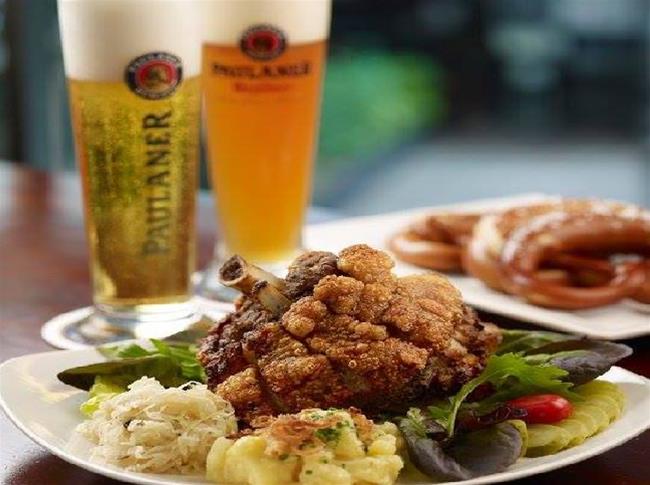 Brotzeit German Bier Bar & Restaurant Perth
"Brotzeit®" is a typical Bavarian expression – "Brot" being German for bread and "Zeit" for time, referring to a cozy meal complemented by fresh beer.
Details
Open Days:Monday,Tuesday,Wednesday,Thursday,Friday,Saturday,Sunday
Description
Brotzeit is an internationally successful restaurant and bar brand that currently operates in 7 countries overseas, and has won awards for that (i.e. the Singapore Franchisor of the Year 2012 award).

It will be casual, modern dining – sit-down restaurant / stand and have a snack with a beer / share platters and smaller dishes with friends. It is a true, authentic German food and drink experience, with great products at great prices, including 12 German beers and a large variety of German and German-based food, with a modern twist.

PERTH will be the first to open in Australia and It is the only German restaurant and bar in the Perth CBD.
Related
Location