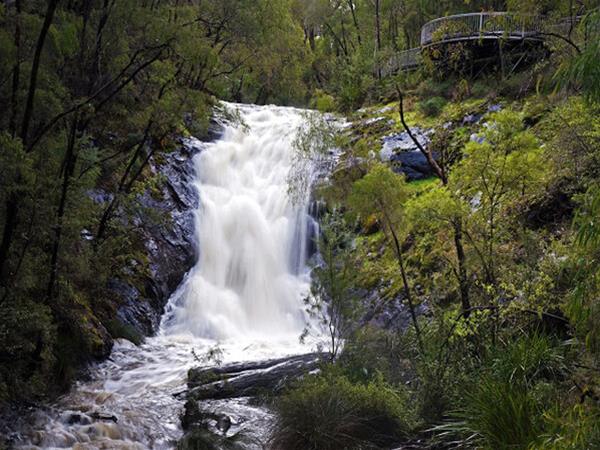 Beedelup Falls is located within Beedelup National Park, surrounded by beautiful karri trees and small pockets of jarrah and marri trees.
Details
Description
Beedelup Falls are pleasant to visit all year round and is host to a small and attractive series of rocky cascades. The best time to visit the falls is in winter or early spring, when the waterfall is in full flow.
Beedelup National Park also has some picturesque walking trails and a universal access lookout to get the best views of Beedelup Falls and the Karri Valley Resort.
Location
Address: Beedelup Falls, Beedelup National Park, Beedelup WA 6260,Beedelup,WA,
Phone: (08) 9219 9000
Email: