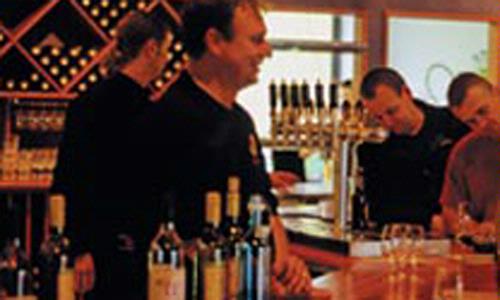 Jarrah Jacks Brewery
Jarrah Jacks is more than a place, it's a total package. A boutique brewery set in a picturesque vineyard where you can sample Boutique beers and wines while the kids enjoy our playground.
Open Days/times:Thu-Sun 11:00am - 5:00 pm
Bars & Clubs:Wine Bar,Brewery
Facilities:Function Venue,Licensed
Details
Online Booking Link:https://www.jarrahjacks.com/
Facilities:Function Venue,Licensed
Open Days:Thursday,Friday,Saturday,Sunday
Lunch:Thursday,Friday,Saturday,Sunday
Dinner:Thursday,Friday,Saturday,Sunday
Description
Jarrah Jacks Brewery, located 3 kms from Pemberton townsite is open 7 days a week. Jarrah Jacks Brewery & WoodSmoke Wine offers tourists a range of hand-crafted specialty award winning beers, estate grown wines and la carte dining overlooking a picturesque tree-lined valley
Enjoy some of the best food in the region - or simply drop in for a coffee while you soak up the atmosphere and take in the stunning views. For a quiet lunch or a crack-a-jack afternoon, there's nowhere quite like Jarrah Jacks.
Boutique beer and wine tastings 9am to 5pm, 7 days a week.
Location