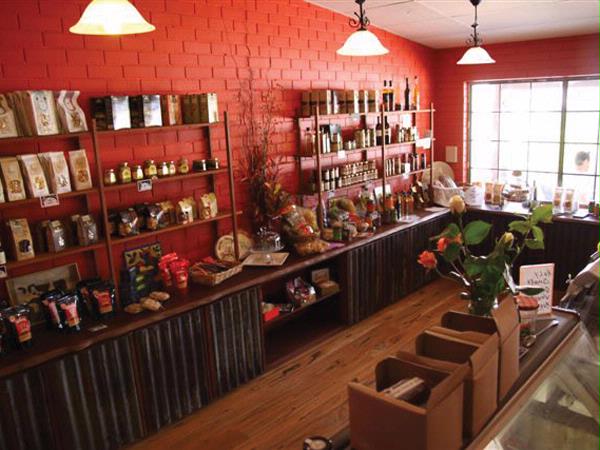 From our own smoked products to cheeses from as far as France & Italy, let us help you create your own unique food experience! Come to Pemberton's own Shafé, we're more than a shop and not just a café - great food, great coffee and great service!
Details
Description
Holy Smoke is back with a sizzling new look and an irrisisible smokey flavour that will keep you coming back for more.
Our products are fresh, all natural and great tasting, and wherever possible, the ingredients used are local or WA made.
Holy Smoke's range of smoked meats and fish are the perfect accompaniment to pasta, salad and rice dishes. Traditionally smoked to perfection, simply warm it up or serve cold. Just slice, dice and enjoy the delicious smokey flavour!
Let our smoked dips tempt you with the delicious combination of traditionally smoked chicken, onion and herbs OR our heavenly blend of traditionally smoked fresh rainbow trout, a twist of lemon and smooth cream cheese. Sensational!
Location