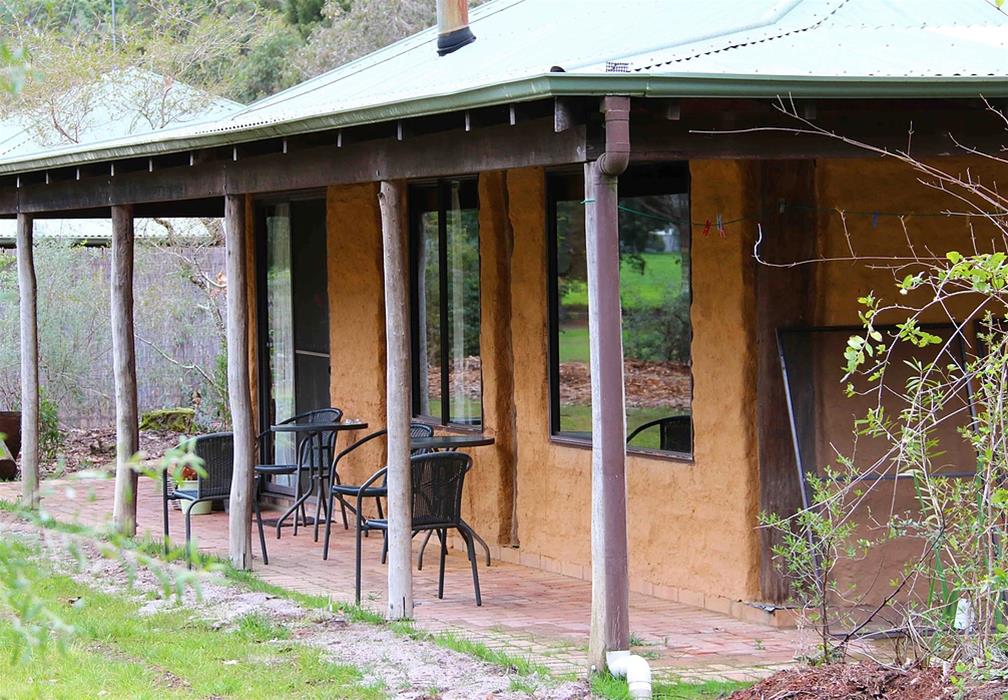 Whether you're looking for a family holiday or a romantic getaway for two, Treenbrook Cottages are the ideal place for you to escape from the pressures of day to day living and are very affordable too.
Details
Online Booking Link:www.treenbrook.com.au
Type:4 - 5 Stars,Chalets
Description
You can experience the rustic charm and natural earthy qualities of a luxury mudbrick cottage with magnifient Karri forest on your doorstep. A leisurely walk along its trails reveals the stunning beauty of nature - the sheer majesty of the towering Karri trees, endless recitals by birdlife, a babbling brook and rolling hills - all within walking distance of your cottage.
Location