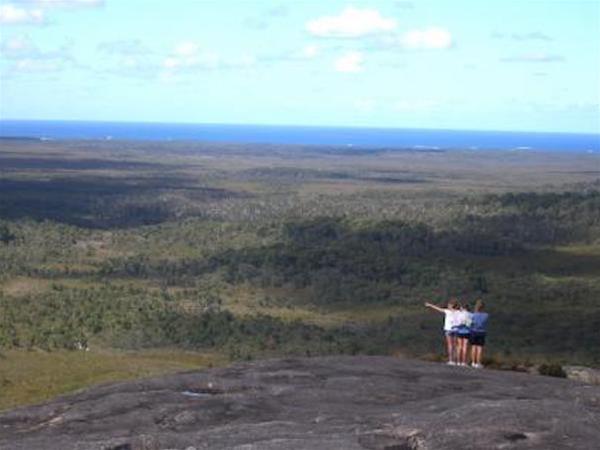 Mt Chudalup Summit Walk Trail
Mount Chudalup is a 187m high granite outcrop in the D'Entrecasteaux National Park, towering over the surrounding karri forest.
Details
Description
The best way to experience the fantastic views over the National Park and beyond is to take the Summit Walk Trail which leaves from the picnic shelter at the carpark and leads up through karri and marri forest which gives way to peppermints, grass trees, snottygobbles, banksias and sheoaks.
One you reach the top of Mount Chudalup, you can enjoy sweeping views of the coast and surrounds, including the Meerup and Doggerup Dunes, the Southern Ocean, D'Entrecasteaux National Park and the Shannon Forest.
Mount Chudalup car park is in D'Entrecasteaux National Park which is 16 km south of Northcliffe on the Windy Harbour Road.
Location
Address: Windy Harbour Road,Northcliffe,WA,6262
Phone: 9776 1133
Email: