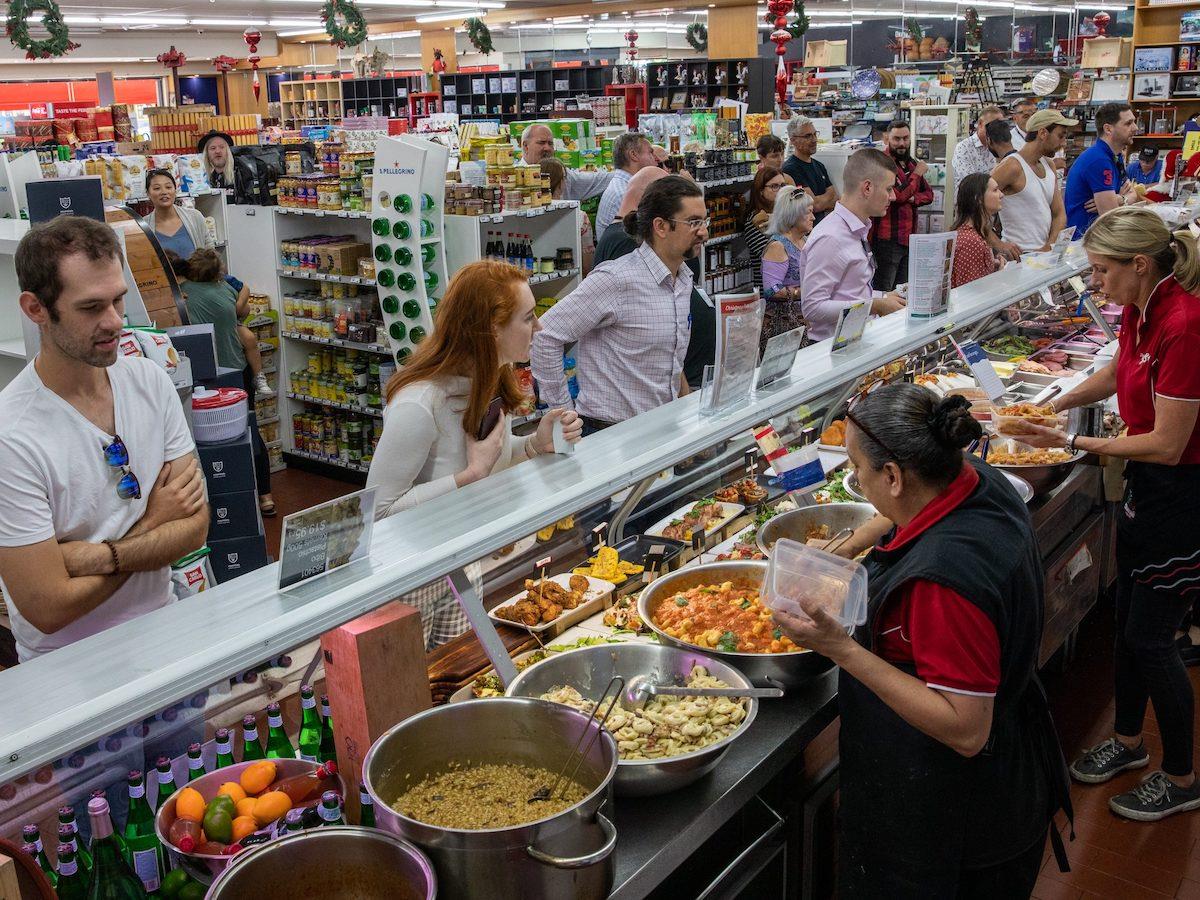 The Re Store - Northbridge
Their family-owned Lake Street store carries a full range of cheese, smallgoods, fresh pasta and other deli classics. Their café serves great coffee and house-baked cakes and pastries through the day.
Details
Providores:Bottleshops & Wine Stores,Boutique Grocer,Gourmet deli
Open Days:Monday,Tuesday,Wednesday,Thursday,Friday,Saturday
Description
In this Lake Street store, you'll find the finest local and imported goods and homewares. Drop by their bustling deli counter for cheese, smallgoods, hot pasta and the Re Store's famous continental rolls. Their cosy Italian-style cafe serves great coffee and house-baked cakes throughout the day.
The deli counter is the soul of their Northbridge store. Their menu of hot, home-style soups, risottos and pastas including their signature spinach and ricotta ravioli changes daily. The Re Store's famous continental rolls are made fresh while their spuntino – small rolls filled with prosciutto and provolone cheese – are the perfect snack on the run.
The homeware and kitchenware selection has connected generations of West Australians to Italy. From mementos to celebrate life's milestones and special events to ceramics and vases to beautify any space, there's something in their range for any occasion.
Quality and taste have long been watchwords for the Re family. From traditional European staples such as olive oil and vinegar to hot sauces, pickles, confectionary and jarred sauces, the Re Store remains Perth's one-stop-shop for cooks and those that love to eat.
Location
Address: 72 Lake Street,Northbridge,WA,6003
Phone: 08 9328 1877
Email: [email protected]