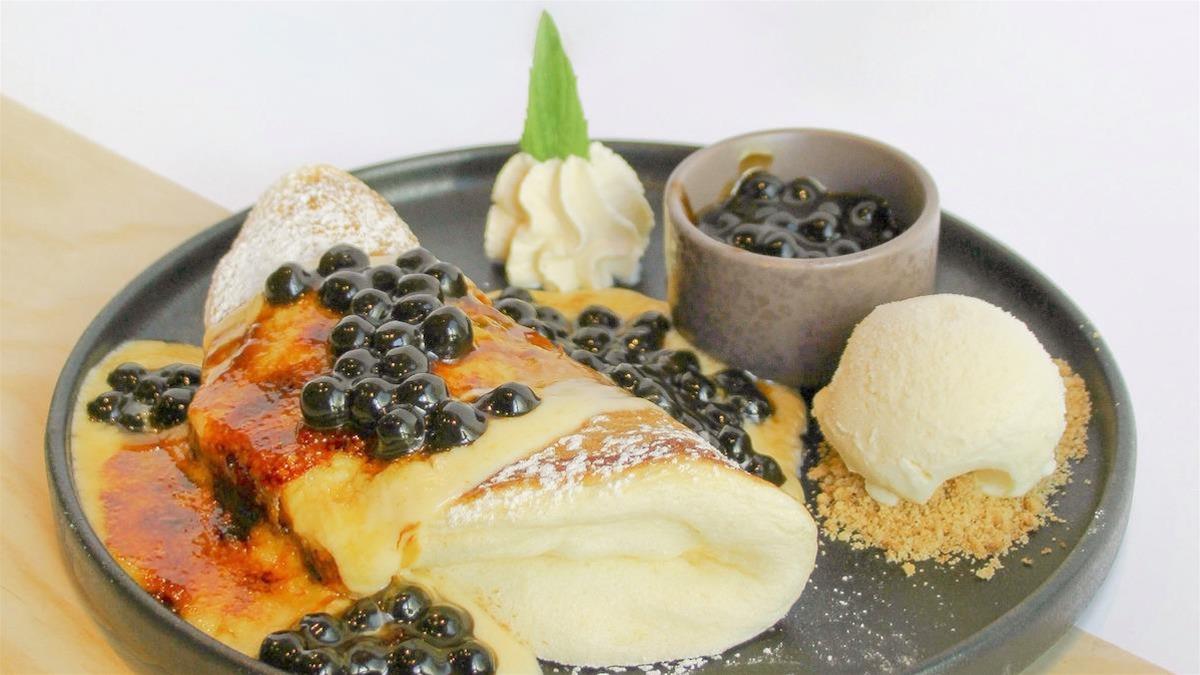 Kumo Desserts
A cloud-like shuffle pancake topped with extravagant topping to bring all your pancake dreams a reality
Open Days/times:Mon - Thu Fri Sat Sun 4pm - 9:30pm 4pm - 10pm 12pm - 10pm 12pm - 9:30pm
Details
Dinner:Monday,Tuesday,Wednesday,Thursday,Friday,Saturday,Sunday
Description
Kumo, meaning cloud in Japanese, is what you'll experience when you bite into their fluffy cloud-like soufflé pancakes. Since Kumokumo, we have been restlessly innovating - we call it "Soufflé pancakes redefined".
Cultured whey butter has been added and a different cooking method has been developed to elevate its famous light and fluffy texture, while also giving it a new depth of flavour.
For the best dining experience, their soufflé pancakes are dine-in only. Rest assured, they have Tiramisu and drinks available for takeaway. Indulge in Kumo's signature line of Tiramisus and top it off with our specialty drinks and lattes.
Location