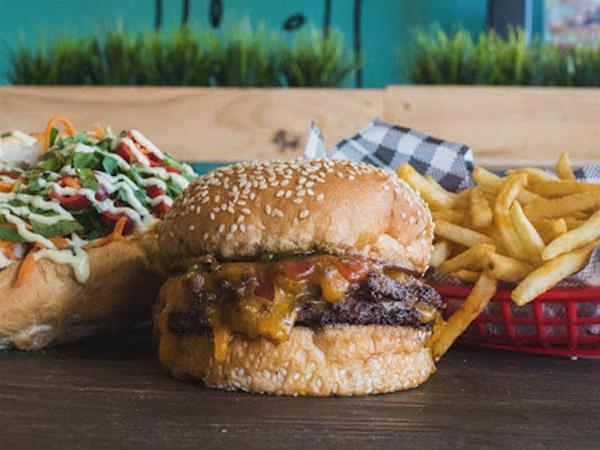 Frank'd Hotdogs & Burgers
Frank'd is Perth's latest addition to the local funky food scene. It is born from our pure desire to provide great food choices to the public while creating a festive and relaxed atmosphere.
Open Days/times:Everyday 11:30am - 9:30pm
Facilities:Takeaway
Details
Facilities:Takeaway
Lunch:Monday,Tuesday,Wednesday,Thursday,Friday,Saturday,Sunday
Dinner:Monday,Tuesday,Wednesday,Thursday,Friday,Saturday,Sunday
Description
Quality is our recipe. The era of eating crafted food has come, it is our intention to create deliciously flavor packed "themed" hot dogs with fresh ingredients and an honest smile.
We believe in quality, we also make our food the way we like to enjoy hot dogs ourselves, therefore, we use fresh and yummy ingredients with all our crafted hot dogs starting with a soft bun and premium sausages from Adrian's Butcher for maximum flavor. Our team has developed a list of hot dogs that draw from popular culture dogs, food creative and funky design to create a festive and delicious eating experience.
Location