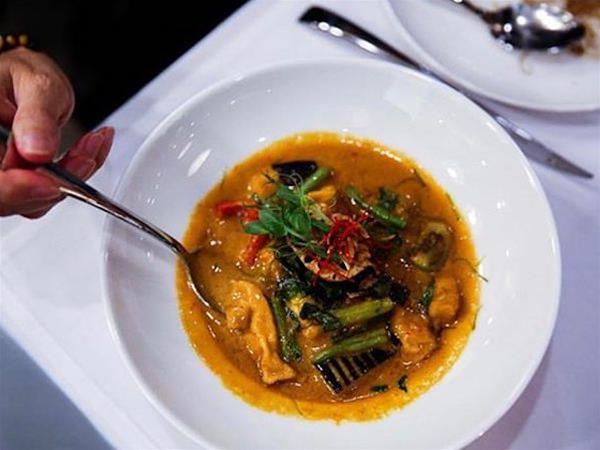 Dusit Dheva Thai
Savour contemporary Thai elegance and warm hospitality offered by Mhee and his team in this newly renovated fine dining house, also inspired by elements drawn from Thai culture and landscape.
Open Days/times:Tuesday - Sunday: 6pm - 10pm
Facilities:Takeaway
Details
Facilities:Takeaway
Dinner:Tuesday,Wednesday,Thursday,Friday,Saturday,Sunday
Description
Award Winning Chef Taweepong Sangsuriyapom (Mhee) draws from a long tradition of Thai cooking. Mhee grew up working in the food markets of Bangkok and spending many years training professionally in the Thai central style. He continued to develop his culinary skills in Perth, learning and drawing inspiration from some of the best-known Chefs in Australia.
Mhee was head chef at two of Perth's finest Thai restaurants, winning awards for both in the category of 'Best Thai Restaurant' in Australia in 2009 and 2014. As owner and head chef, his restaurant was one of the highest ranking in popularity across Western Australia, in 2015.
He continues to bring his knowledge and experience to the Perth restaurant scene with his new venture, Dusit Dheva, innovatively combining the flavours and inspiration from both Thai traditions and Western Culture to create a modern fusion.
Location