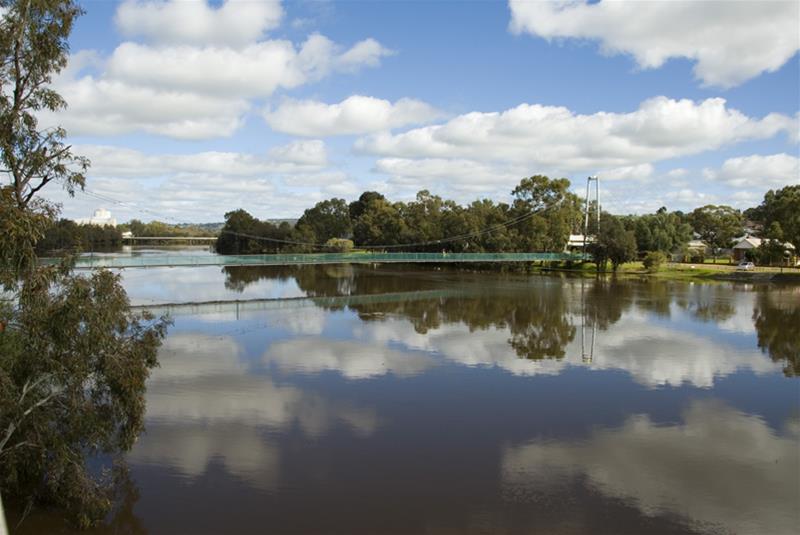 Bilya Bidi (Nyungar for "River & Paths")- Avon River Town Pool Walking Guided Tour in Northam 2014
Type:Tours
Activity:Bush Walking
Details
Description
Bilya Bidi Tours - Join experienced and knowledgeable local guides on the Avon River Pool Walking Tour to discover Northam's diverse, natural and cultural history. Discover the Avon River & all that it has bought to the Avon Valley. Discover the formation and evolution of the Avon River catchment and become familiar with the native flora and fauna of the district.
This tour takes approx. 90 minutes
Please bring: Sunscreen, hat, water bottle, sturdy shoes, comfortable & appropriate clothing, camera and a sense of adventure.
*ALL tours subject to numbers & weather conditions. Credit given for the next available tour if tour cancelled.* Please call for alternative dates for this Avon River Pool Walking tour, Dorntj Koorliny tour, Historical Building Bus tour & our Cemetery tour.
For more information, bookings & enquiries please contact: Northam Visitor Centre, 2 Grey St. (P.O. Box 613), Northam, W.A., 6401, P: (08) 9622 2100 or F: (08) 9622 5490 or E: [email protected]
If your group has an alternative date in mind, please ring and alternative arrangements can be made suitable.
Location