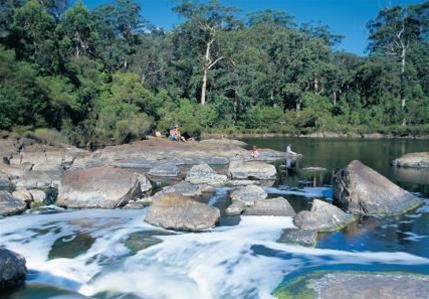 Circular Pool Walpole
Circular Pool is a delightful place to enjoy the forest. You can picnic, marron in season, canoe, take photos or simply breathe in the fresh air.
Details
Description
Circular Pool is a popular picnic spot on the Frankland River with rapids in the winter and a large, tranquil pool in summer.
Universally accessible paths lead to two viewing platforms that allow you to look over the Frankland River and down to Circular Pool or into the forest. There is a boardwalk around the pool below and a table is provided so that you can enjoy a peaceful picnic or meditate by the waters edge.
Location
Address: Pool Rd,North Walpole,WA,6398
Phone:
Email: