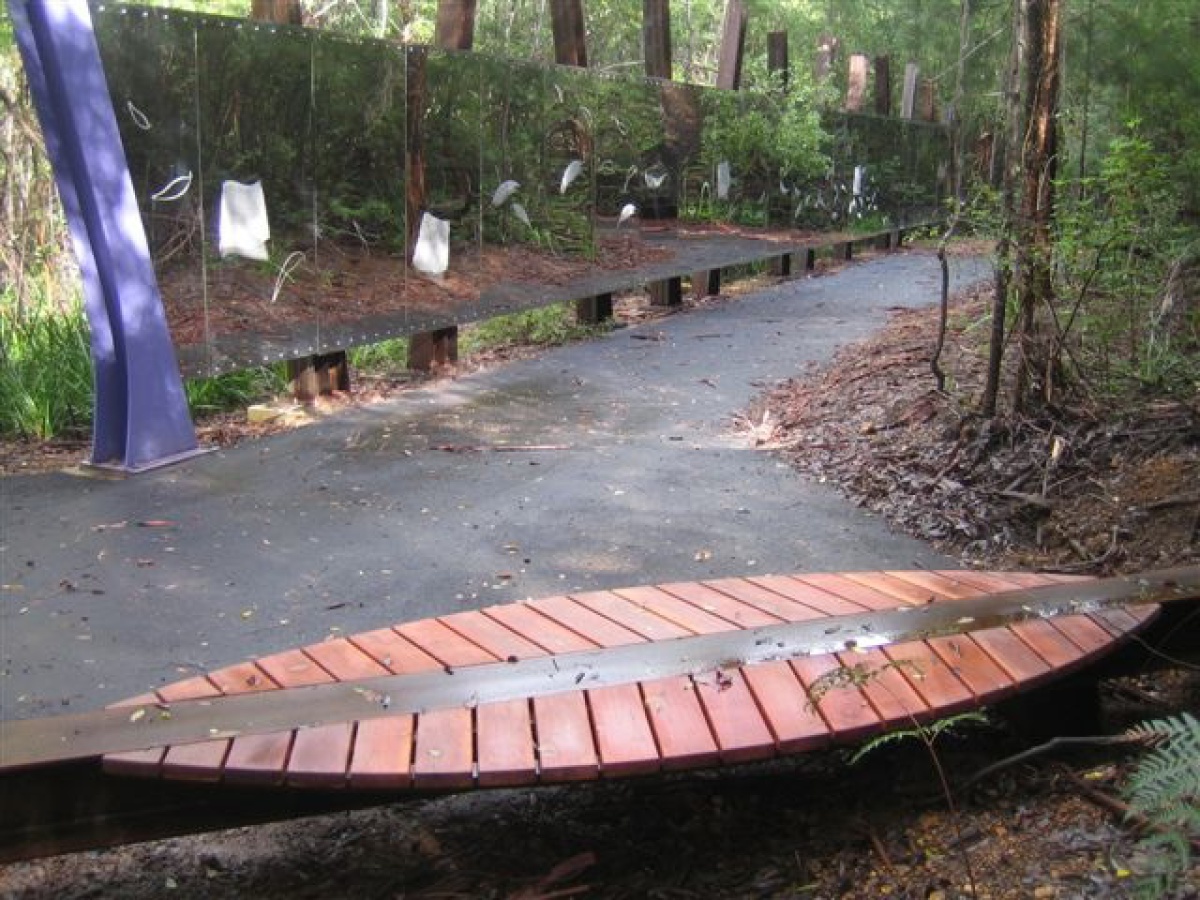 Mount Frankland South National Park
Bushwalks, waterfalls, picnic areas and forest art – Mount Frankland South National Park truly has something for everyone.
Details
Park Entry Fees:No
Feature:Info Shelter,Toilet,Barbecue
Activity:Bush Walking
Description
One of seven national parks that make up the Walpole Wilderness, Mount Frankland South National Park has large areas of old growth karri and jarrah forest.
Surprising sculptures
A great place to see the huge old karri trees up close is at Swarbrick, once a focal point for people campaigning to protect the forests. Swarbrick also features forest art sculptures that are designed to challenge your perceptions of wilderness.
Wildflowers
Experience the jarrah forest and its plethora of understorey species while on a short bushwalk at Mount Burnett. Spring is a great time to visit as the wildflowers put on a colourful show.
Wild waters
The Deep River winds its way through the park on its way to the Walpole Inlet and the Southern Ocean. Cascading over granite boulders at Fernhook Falls, it is one of the few rivers in the South West with an almost completely forested catchment. As a result, although heavily loaded with tannins, the water is of high quality.
The Deep River is officially classed as a 'wild river'.
Wild rivers are defined as:
…those rivers which are undisturbed by the impacts of modern technological society. They
remain undammed, and exist in catchments where biological and hydrological processes
continue without significant disturbance. (Water and Rivers Commission, 1999).
Getting there
Parts of Mount Frankland South National Park are accessible via a sealed road from Walpole and the South West Highway. Access to Fernhook Falls is via an unsealed gravel road.
This information was provided by the Department of Biodiversity, Conservation and Attractions: dpaw.wa.gov.au
Related
Fernhook Falls Campground
Location