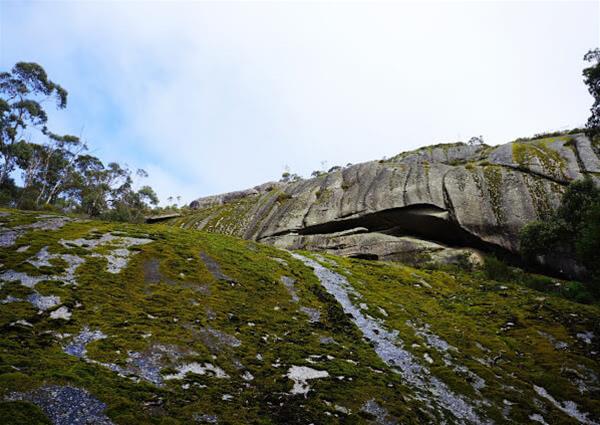 Mt Frankland Summit Trail
The trail is located within the Mt Frankland National Park. It provides a fascinating insight into the local area, set among the stunning karri forest providing views of the southern coastline.
Course Duration:3 hours, 1.2km
Open days/Times:All year, but consider weather conditions.
Wheelchair Access:Yes. Only available in the picnic area, toilet and Wilderness View Lookout.
Type:Sites & Trails
Activity:Bush Walking
Suited For:Adults (18+)
Details
Type:Sites & Trails
Suited For:Adults (18+)
Description
The trail starts on the bitumen track next to the car park at the base of Mount Frankland. The walk is short, but steep and takes you to the peak of Mount Frankland for the optimum views of the karri forest, Frankland river and southern coastline. The climb includes over 300 steep concrete steps and requires a short ladder climb. It is recommend those of a reasonable fitness level attempt the climb. The time needed to complete the trail is up to three hours including resting time.
On the descent, it is recommended to take the trail to the Soho Lookout, continuing on the Caldyanup Trail. This return is about 1.6km in length and is moderately difficult. However, it gives you the full immersion into one of the best granite and karri areas in WAs South West.
The trail has a Grade 4 Difficulty rating. Bushwalking experience is recommended.
Location
Address: Mt Frankland Summit Trail, Mount Frankland Rd, North Walpole WA 6398,North Walpole,WA,
Phone: (08) 9840 0400
Email: