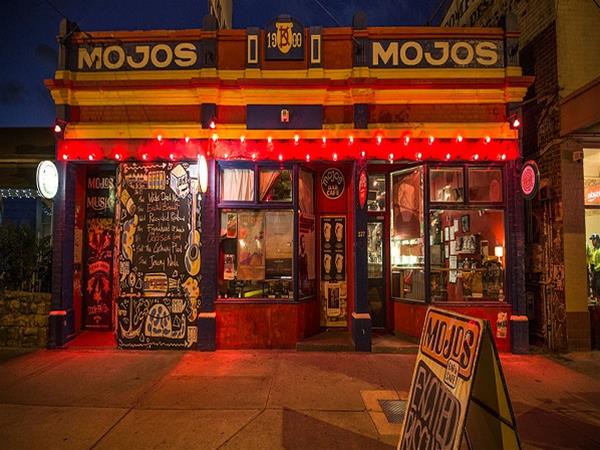 One of Perth's favourite local live music venues, Mojo's has bands and DJs performing seven nights a week in its cosy, jazz club-like surrounds.
Details
Description
Mojos Bar loves live original music seventeen days a week. It loves it local and foreign, hard and soft, new and old, obvious and obscure, friendly and furious… you get the idea.
From international touring acts with a penchant for intimacy to unknown locals with something else in their eye. If you like your music original and you like it good then get your mojo here.
Each Monday is the Wide Open Mic night. This is a free entry night for punters.
Every Tuesday catch Sweetman Sounds a night dedicated to the great local music of new and established bands.
The first Friday of every month brings Fisherman Style, a massive night of all things Reggae.
The Second Friday of each month sees the Hussle Hussle night presenting all manner of beat oriented live acts & DJs.
Events
Tay Oskee Australian Tour 2020
Josh Pyke - Fans First Tour
Location