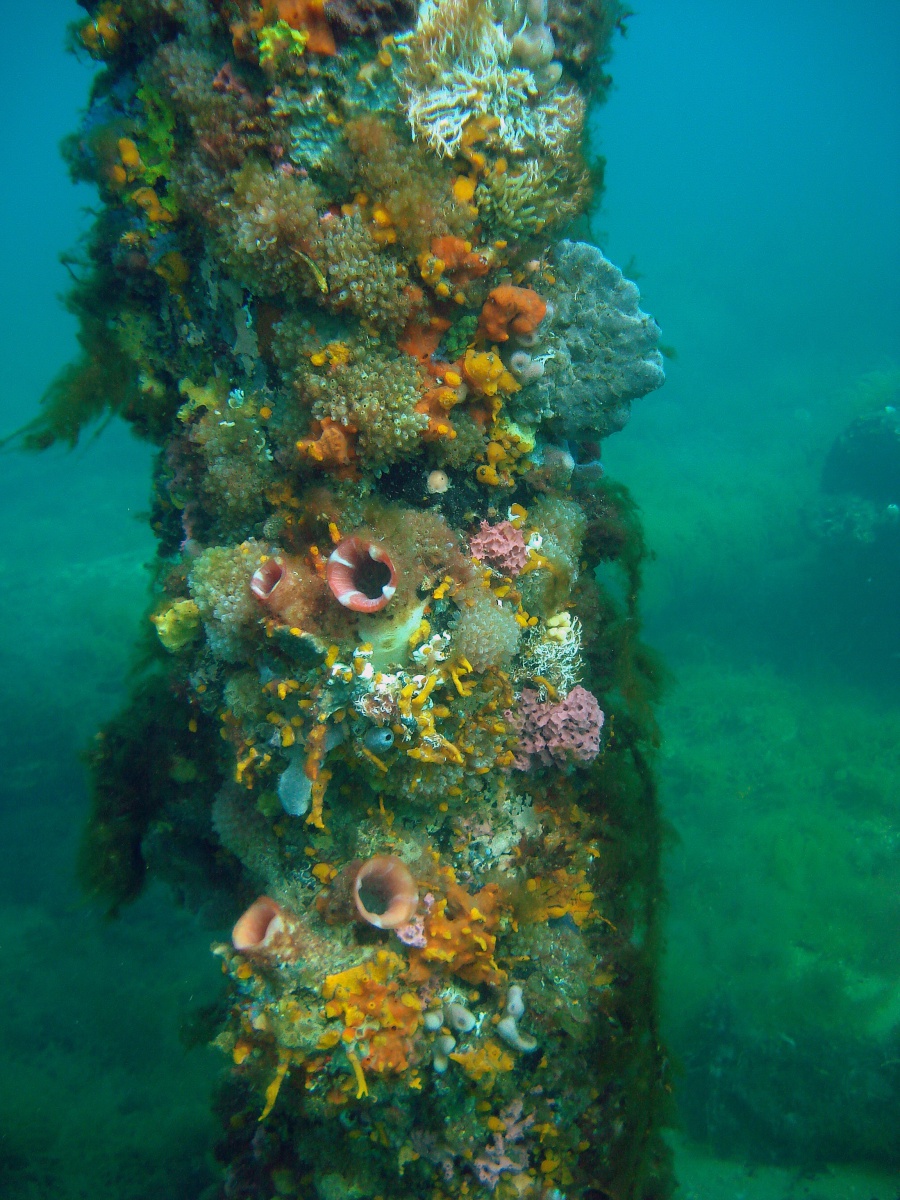 Ngari Capes Marine Park
The Ngari Cape Marine Park features underwater landscapes of breathtaking grandeur and is a great spot for all types of water-based fun.
Details
Park Entry Fees:No
Activity:Diving,Fishing
Description
The reefs of the Capes coast provide all manner of snorkelling and diving opportunities. The HMAS Swan wreck provides an excellent dive in Geographe Bay for suitably qualified divers.
Underwater observatory
The historic Busselton Jetty, built over a 95 year period from 1865, is the longest wooden jetty in the southern hemisphere, stretching almost 2km into Geographe Bay. As well as being used by fishers and divers, it has a privately operated underwater observatory that enables non-diving sightseers to view the spectacular marine life beneath the jetty.
Have a whale of a time
In winter and spring humpback and southern right whales make their way through Ngari Capes on their annual migration. Blue whales, the largest living animals on Earth, frequent Geographe Bay, particularly during November.
A number of operators are licensed to offer whale-watching boat tours. They depart from Flinders and Geographe bays, but you can see these magnificent creatures without stepping off dry land. Cape Naturaliste, Sugar Loaf Rock, Conto Spring and Cape Leeuwin in the adjacent Leeuwin-Naturaliste National Park are just some of the many good vantage points.

Water-based fun
The large swells and excellent breaks along the Leeuwin-Naturaliste coast, such as at Yallingup and Margaret River, provide some of the world's best surfing. The swells and rips also make swimming and other aquatic activities hazardous in some spots, so take great care. The sheltered waters of Geographe Bay are popular with fishers, water-skiers, snorkellers, scuba divers, windsurfers, swimmers and sailors
Fishing
The beaches, rocky headlands and offshore waters of the park provide a range of opportunities for recreational fishing but first check the latest bag, size and possession limits at Fisheries.
Dhufish, salmon, blue groper, snapper, tailor, skippy, western rock lobster and abalone are popular targets.
Know the zones
The Marine Park extends from Busselton to Augusta and has different zones that cater to a wide range of user groups from fishers, scuba divers and snorkellers to surfers and kayakers. Know the zones before you go.
Getting there
If you are planning to dive or snorkel in the Capes area please remember that this is wild and rugged coastline and you have to pick your time. Choose your dive site carefully, depending on your level of ability and the weather conditions, and take all of the appropriate safety precautions.
Discover Western Australia's Marine Parks. Download the Marine Parks App on Google Play and the App Store.
Offshore waters
Extending offshore from the northern and western boundaries of Ngari Capes Marine Park into Commonwealth waters are two marine parks managed by Parks Australia. Covering 977km of Geographe Bay in depths from 15-70m, the Geographe Marine Park supports migrating humpback and blue whales which rest in the sheltered waters with extensive seagrass meadows in deeper water providing homes for numerous species of fish and safe nursey habitat for many species. Off the west and south coasts of the Capes, the South-west Corner Marine Park extends out to Australia's maritime border some 370km offshore and protects diverse undersea features and the marine life found there, from shallow near-shore coastal waters to the deep ocean.
Information on visiting the adjacent Geographe Marine Park and South-west Corner Marine Park is available from Parks Australia.
Your safety
It's great to escape everyday life and visit?a park or reserve in WA. It is also important to us that you return safely to your family and friends.?
Always remember it is?really important?to plan when to visit. Read this safety information about swimming, fishing, snorkelling, diving, paddling and kayaking, and surfing. Consider traveling with a personal location beacon (PLB). In the event you need to be rescued it could save your life!
This information was provided by the Department of Biodiversity, Conservation and Attractions: dpaw.wa.gov.au
Related
Warranup- Roses Beach Area -Nrs 27888 And 26885
Shelley Beach Ngari Capes
Marrinup Townsite Campground
Esperance Lakes Canoe Trail
Location