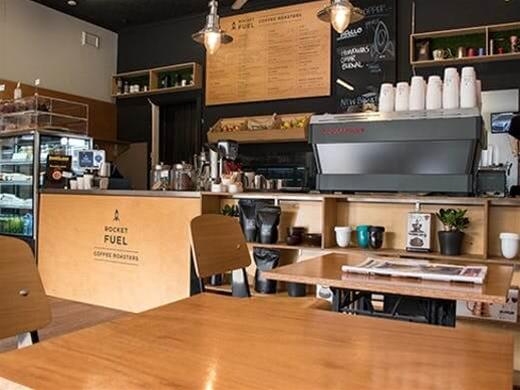 Located at UWA's Crawley Campus, this cafe provides students with a variety of different coffee blends including single origin coffee, as well as a range of smoothies, cold-pressed juices and treats.
Details
Providores:Coffee Roaster
Open Days:Monday,Tuesday,Wednesday,Thursday,Friday
Description
Rocketfuel Coffee Roasters is a multi-location coffee company committed to delivering high quality specialty coffee to the people of Perth. Based out of their Nedlands café, they micro roast their beans in-house and, with the help of our local community, they've been able to expand the business to include their UWA café, and their retail and wholesale services.
They also offer their 'Famous Rocketfuel Toasties' as well as other savoury and sweet goodies.
Related
UWA Institute Of Advanced Studies
UWA Conservatorium of Music
University Club Of Western Australia
Lawrence Wilson Art Gallery
EDCC Earth Science Museum
Callaway Music Auditorium
Location