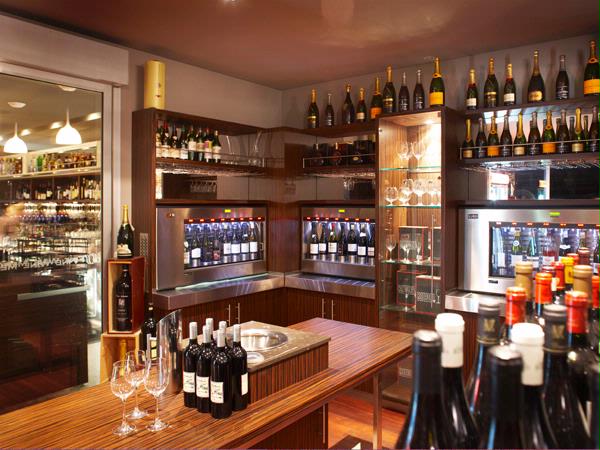 A casual dining restaurant and bar with seasonal menus changing regularly and a short list of weekly specials. Next door is a state-of-the-art Wine Store with an amazing selection for purchase in-store or on-line via the website www.steves.com.au
Facilities:Alfresco,Wheelchair Access,Catering,Licensed
Details
Facilities:Alfresco,Wheelchair Access,Catering,Licensed
Breakfast:Monday,Tuesday,Wednesday,Thursday,Friday,Saturday,Sunday
Lunch:Monday,Tuesday,Wednesday,Thursday,Friday,Saturday,Sunday
Dinner:Monday,Tuesday,Wednesday,Thursday,Friday,Saturday,Sunday
Description
Steves Fine Wine and Food now boasts a stylish yet casual dining restaurant and bar as well as a brand new, state-of-the-art wine store and cellar featuring gourmet produce. Steves is now an all-inclusive food and wine experience.
Visitors walking into Steves Fine Wine and Food can sense the passion and thought that's gone into every detail – as though the handpicked staff, excellent service, warm décor and relaxed layout have been selected purely for your pleasure.
Steves isn't just a pub; it's now an experience. Steves offers customers a variety of unique food and wine experiences they can't get anywhere else in Western Australia. A place where customers can feel just as comfortable sitting reading the paper with a cup of 5 Senses coffee or glass of wine, or enjoying a beautiful meal with a bottle of premium wine.
The bar and restaurant have been designed as separate 'zones' – the bar with its adjacent high bar tables and stools for drinking and enjoying light bar snacks and tapas – the restaurant for casual dining at breakfast, lunch and dinner. Customers can then move back to the more relaxed setting of the bar area or be seated at a cosy ottoman setting by the windows to savour a coffee or post dinner 'cleanser'.
The menus highlight the diversity and quality of local, artisan producers. Australian influences and local Western Australian produce feature heavily which means the menus are constantly changing as the availability of certain fresh produce fluctuates throughout each season. The incorporation of local produce is at the core of Steves food philosophy.
Unique experiences at Steves include a state-of-the-art cellar, including a computerised customer enquiry system where customers can scan individually bottles for price, region and tasting notes.
The wine store is proud home to the first EnoMatic wine dispensing system in Western Australia. Imported from Italy, the EnoMatic system holds up to 32 wines (16 red and 16 white); based on advanced patented technology that ensures air is eliminated from the wine bottle, the system prevents oxidation, allowing the wine to remain 'open' and stay fresh for up to three weeks. This provides customers with an ever changing selection of some of the finest wines available. All wines featured are hand picked to be drinking at their peak, a feature that customers would not normally have the opportunity to experience. Wine lovers now have the opportunity to taste a range of premium wines from around the world by the glass.
If customers wish, they can purchase a tasting card in the wine store and taste in small or medium serves to experience wines with which they are unfamiliar or to select a wine to accompany their meal in the restaurant. Once seated, customers can order wines by the glass from the wait person. Glass prices range from $8 - $110 and represent outstanding value.
As an alternative to the restaurant wine list which offers a selection of approximately 60 wines, including 20 by the glass, customers may opt to select a bottle from the wine store or cellar and bring it into the restaurant with a $20 corkage charge applying to bottles priced under $100 or no corkage thereafter.


Location