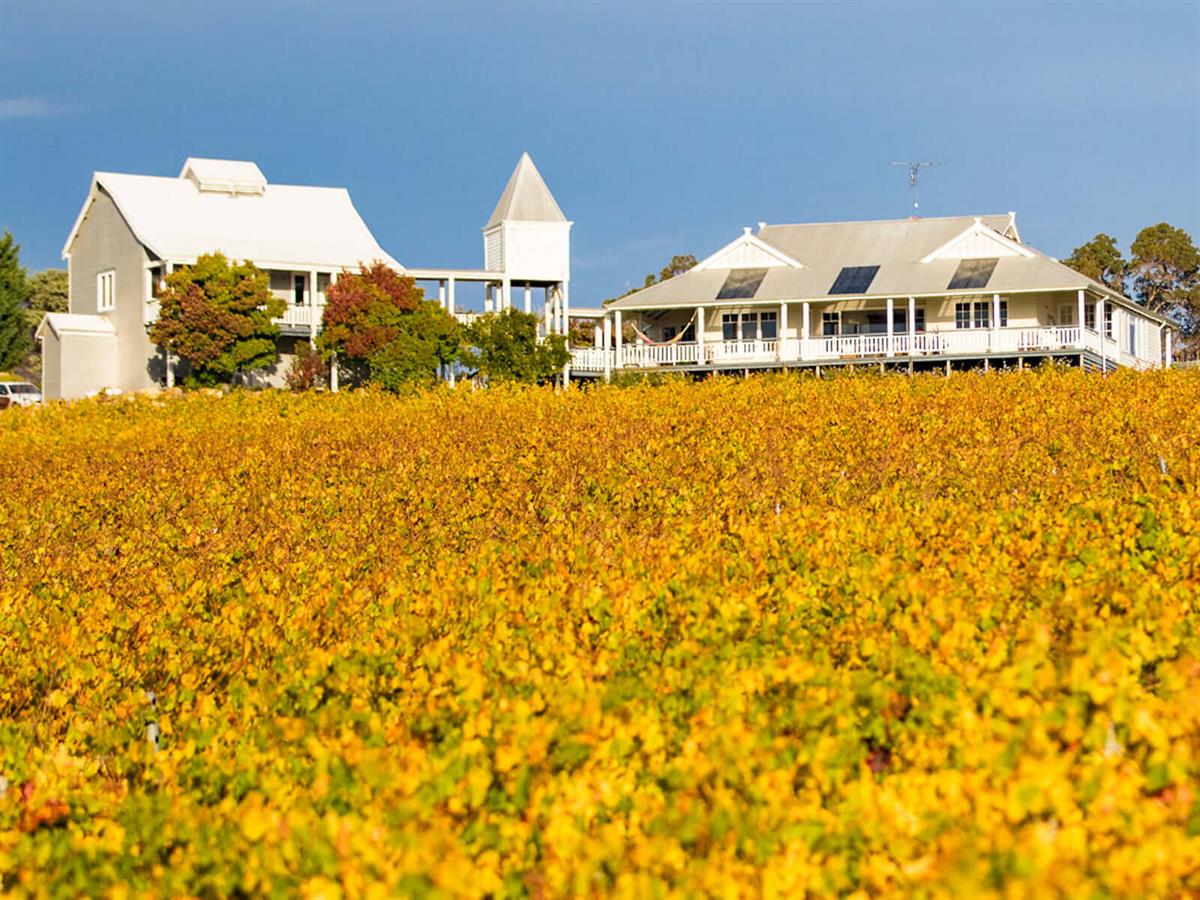 Set among the rolling hills and endless forests high on the Blackwood River Escarpment, Nannup Ridge Estate hosts a temperate climate, providing idyllic growing conditions.
Wine Region:Blackwood River Valley
Wine Variety:Merlot,Merlot Cabernet,Sauvignon Blanc,Cabernet Sauvignon,Chardonnay,Shiraz
Details
Brands:Nannup Ridge
Established:1998
Vineyards:31 hectares
Winemaker:Bruce Dukes, Michael Ng, Janice McDonald
Facilities:No Cellar Door
Description
Sitting high on the granite ridges of the Blackwood River Escarpment and set inland from the Margaret River Township, Nannup Ridge Estate is host to 31 hectares of Cabernet Sauvignon, Merlot, Chardonnay, Sauvignon Blanc and Shiraz.
The first vines were planted in 1998, with subsequent plantings taking place in 2000 and 2006. During the growing season, the vines are perfectly situated so they enjoy long hours of sunshine during the day and coastal breezes and cool evenings in the afternoon. Additionally, abundant water, granite loam soils and low frost and disease pressure all contribute to reliable quality and consistent vintages.
The 2016 Cabernet Sauvignon won Best in Show and Gold at the 2018 Timber Towns Wine Show. This Cabernet is highly perfumed with a leafy black fruit combination on the nose. It can be enjoyed now, however, medium term cellaring will enrich is complexity.
Nannup Ridge Estate's 2016 Shiraz won Silver at the Timber Towns Regional Wine Show 2018. This generous and soft Shiraz displays a good depth of fruit. Cloves and plums are the notes on the nose, with a little sprinkle of spice. The palate holds a dry earthiness with the chalky tannins creating a gravelly loamy character.
Winner of Silver at the Royal Hobart Wine Show 2013 and Silver at the Qantas WA Wine Show, the 2012 Merlot is a rich wine abound in aromas of red currant, macerated plums and hints of violets.
The 2013 Cabernet Sauvignon won Silver at the Australian Cool Climate Wine Show, Sydney Royal Wine Show and the Royal Adelaide Wine Show. This wine displays the bright fruit aromas of dark cherries and mulberries. It holds a palate laden with dark tones of leather, cassis and cedar. The finish boasts a succulent balance of fruit acidity and purity. Bringing the wine to an elegant and persistent close is the ripe velvety tannins.
Location