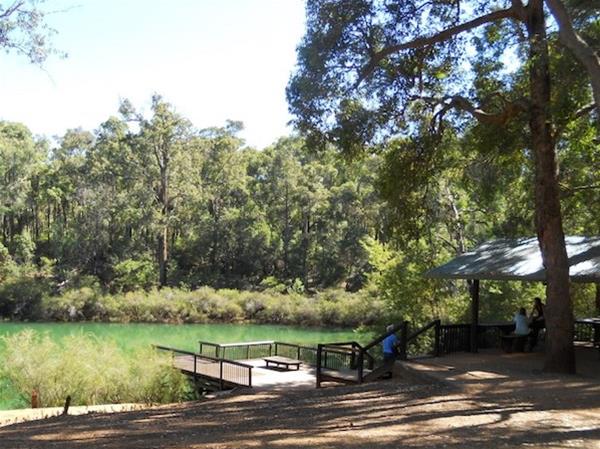 A beautiful natural pool within St John Brook, Barrabup is the perfect place to enjoy the serenity of the beautiful views or take a swim on a warm summer's day.
Details
Description
St John Brook Conservation Park is a picturesque place with picnic and camping facilities on the banks of the brook.
At Barrabup Pool Day Visit Area a wooden platform enables you to walk out to enjoy the views or take photographs. The Barrabup Pool Day Visit Area has wheelchair access.
Canoeing and swimming are popular at this forest-lined pool. Fishing and marroning are seasonal.
Bring your own wood and drinking water.
The site is accessible by 2WD and is perfect for mountain biking, swimming and bushwalking.
Location