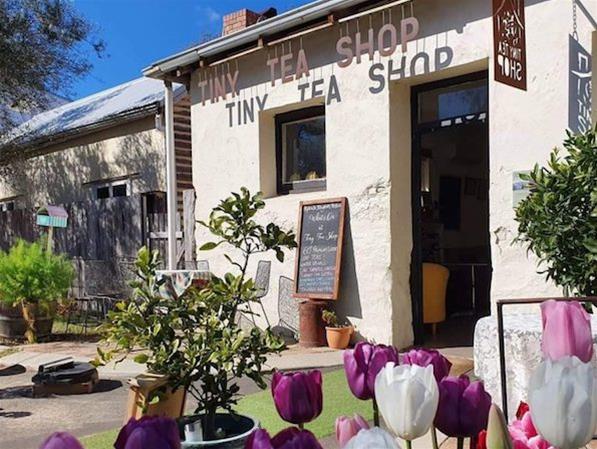 A unique and quaint little loose leaf tea specialist shop, stocking over 60 different varieties of single loose tea and tea blends. Home of the Tuwawi Tea.
Open Days/times:Wednesday - Saturday 10am - 4pm
Facilities:Takeaway
Details
Facilities:Takeaway
Open Days:Wednesday,Thursday,Friday,Saturday
Description
At Tiny Tea Shop you don't just buy or drink teas, you experience the art of tea. Created by Patsie Smith, a passionate tea lover and curator, who has been working for many years in the area of natural health and healing.
Their freshly brewed loose leaf teas are served with local cakes and slices, or sold by weight in your own containers or their fully compostable earth bags, for your own home brewing.
Tea Shop runs yoga classes, art and creative workshops, health and healing workshops, tea ceremonies, get-togethers and local meet-ups with the compliments of beautiful teas.
They stock gourmet, premium grade tea leaves (in which a large range are certified organic) tea wares, and showcase beautiful and local works of art.
Location