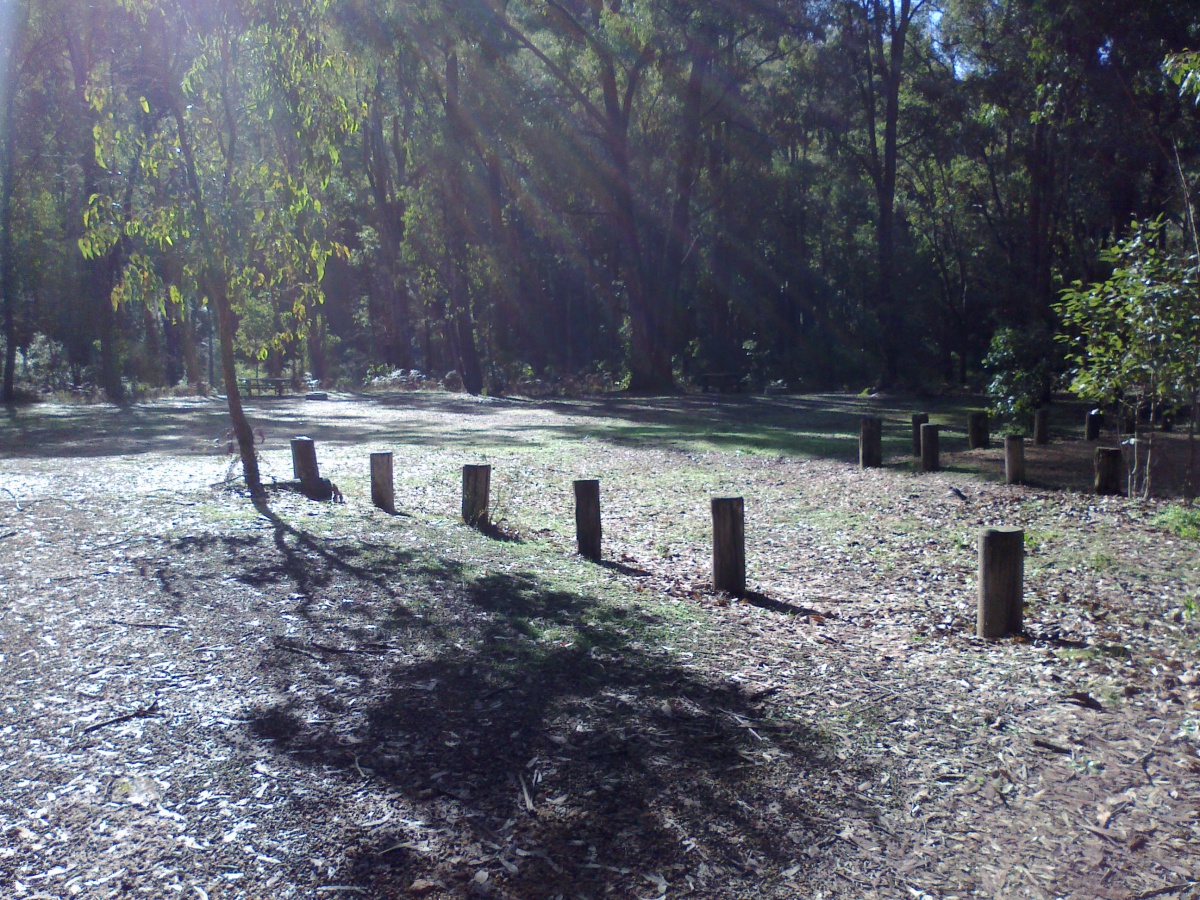 Nanga Townsite Campground
Once the site of a thriving timber mill town, Nanga townsite is now a peaceful camping and picnic area among pine trees.
Details
Attraction Fee:$11 adult per night, $7 concession card holder per night, $3 child per night (over 5 and under 16 years)
Feature:Toilet,Picnic Table,Dogs Allowed - Yes,2WD Access - No
Activity:Mountain Biking,Bush Walking,Swimming
Description
Nanga townsite started in 1901 and at one time included a store, a butcher's shop, hall, billiard room, school, tennis courts and sports oval. The timber mill employed 100 men but the Great Depression took its toll on the once-flourishing township. The mill burnt down in a case of suspected arson in 1941 and, although rebuilt, the town never recovered its former glory. What was left of it was destroyed by fire in 1961, but the remains of the town remain among the trees.
Camping
Nanga town site is a small campground adjacent to Nanga Road. It offers a variety of campsites that are ideally suited to families and small groups but not suitable for caravans, camper trailers and other larger vehicles.
Campfires are usually permitted, in the fire rings provided, but fire restrictions may be imposed at any time and without notice. Bring your own firewood. When fire restrictions are in place campfires must not be lit and any appliance powered by burning solid fuel must not be used.
Campers´ own liquid or gas fuel barbeques, stoves and heaters can be used at any time, unless a total fire ban has been declared (see Department of Fire and Emergency Services).
The campground is very popular during school holidays and weekends from October to April, particularly public holiday weekends. Be prepared with an alternative place to stay at these times in case there is no suitable site available.
Bookings cannot be made for Nanga Townsite.
Walk Trails
Nanga Brook Walk Trail
The trail follows the brook from Nanga Townsite to Nanga Mill. Expect some steps and short steep sections.
Distance: 4 km return. Time: Allow 1.5 hours. Difficulty: Class 3.
Swimming
Nanga Brook, which is spring fed, flows through the campground, it is ideal for swimming and especially good for children - with the appropriate adult supervision.
This information was provided by the Department of Biodiversity, Conservation and Attractions: dpaw.wa.gov.au
Related
Location
Address: ,Nanga Brook,WA,
Phone:
Email: