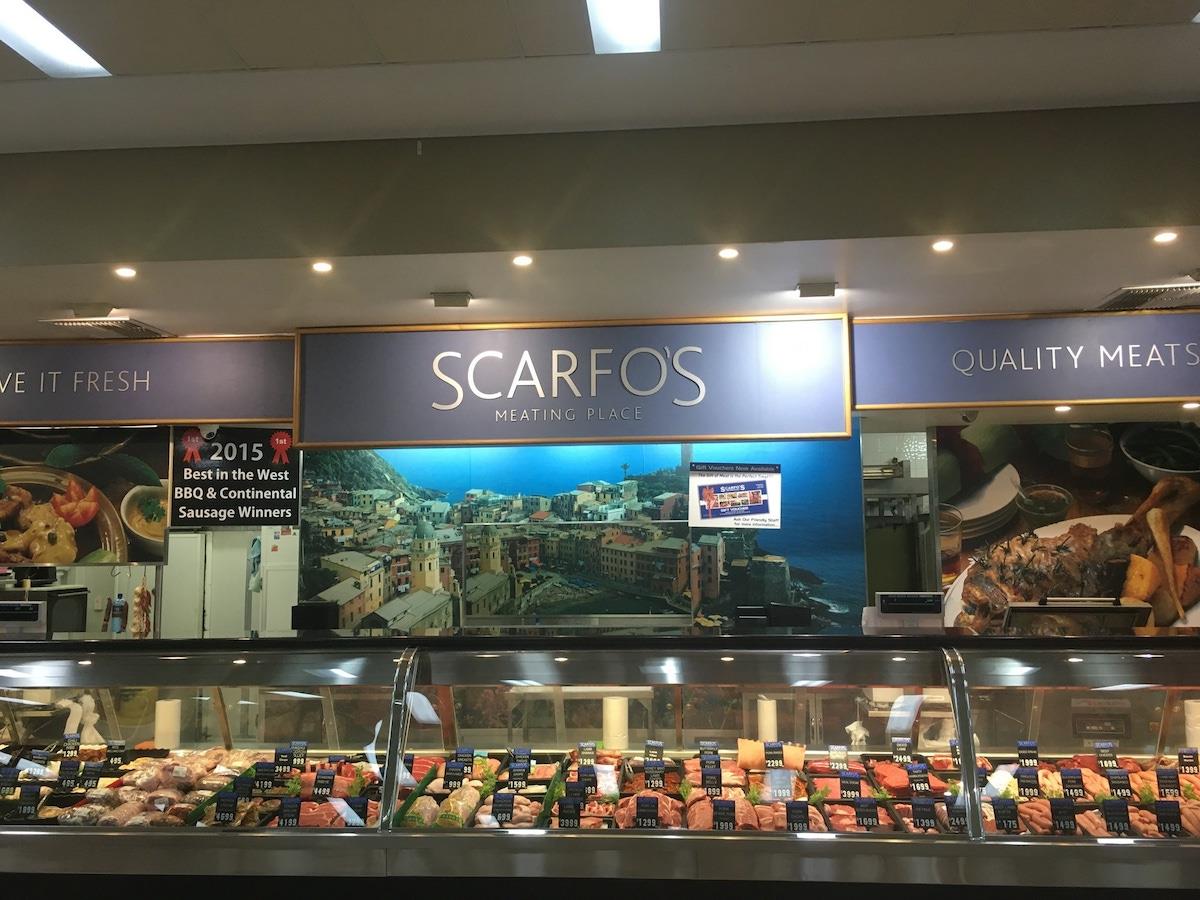 Scarfo's Meating Place has been a mark above in the meat industry and the community with their award winning sausages. The Scarfo's welcome everyone to be a part of the family.
Details
Providores:Gourmet deli
Open Days:Monday,Tuesday,Wednesday,Thursday,Friday,Saturday,Sunday
Description
At Scarfo's we believe in the highest quality produce and best sourced local ingredients, brought to you with the finest customer service. We pride ourselves on the best knowledge in the industry and provide advice whenever we can.
We can offer orders for full sides of beef or pork for Italian traditional dried sausages during the winter months. Any question or favour, we will strive to do our best to accommodate you.
Location