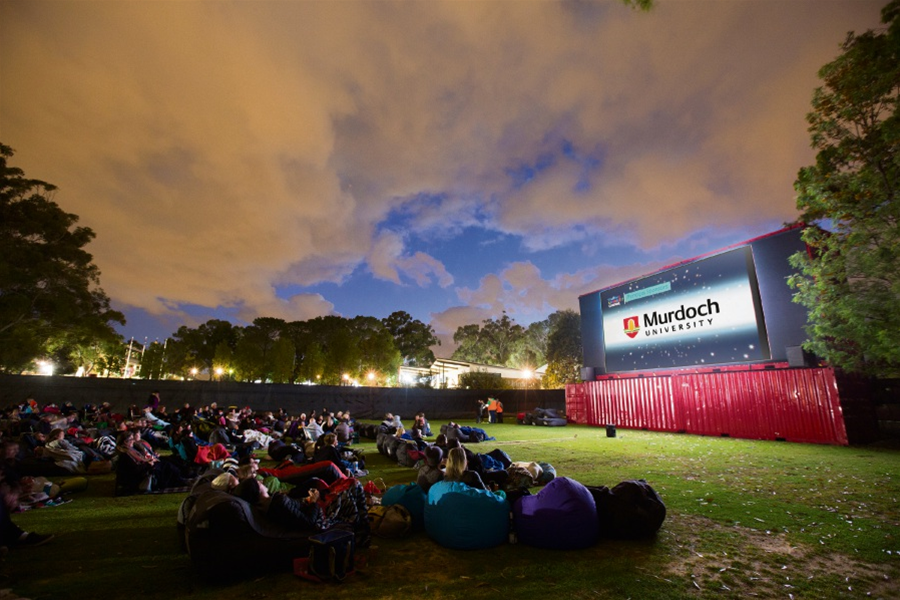 Telethon Community Cinemas Murdoch
Telethon Community Cinemas is Perth's family-friendly affordable community outdoor cinema proudly donating all its profits to charities improving the quality of life of kids in a health crisis
Open days/Times:13 December until 13 April 2019
Type:Entertainment Venues
Activity:Cinemas (Outdoors)
Suited For:Families,Kids (4 - 12),Teens (13 - 17),Adults (18+),Seniors
Details
Type:Entertainment Venues
Suited For:Families,Kids (4 - 12),Teens (13 - 17),Adults (18+),Seniors
Open Days:Monday,Tuesday,Wednesday,Thursday,Friday,Saturday,Sunday
Description
Telethon Community Cinemas is Perth's family-friendly affordable community outdoor cinema proudly donating all its profits to charities improving the quality of life of kids in a health or physical ability crisis. Over 500 volunteers run the event each year and to date over $8.25 million has been raised.
Season 13 December until 13 April 2019
Our Venues (Free Parking)
- Forecourt Bldg 122 Car Park 1 in Murdoch University entry off South Street.
Location
Address: 90, Murdoch University, South St, Murdoch WA 6150, Lower Bush Court Murdoch Uni,Murdoch,WA,6150
Phone: 0403 560 684
Email: