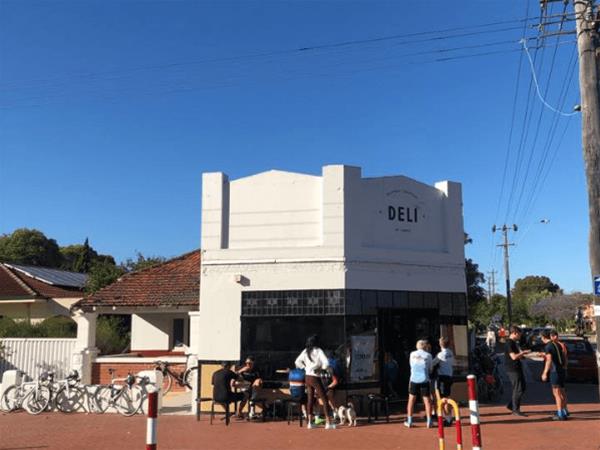 The Deli On Clifton & Central
A new cafe and soon-to-be wine bar is now open in Mount Lawley
Open Days/times:Everyday
Bars & Clubs:Wine Bar
Details
Open Days:Monday,Tuesday,Wednesday,Thursday,Friday,Saturday,Sunday,Public Holidays
Breakfast:Monday,Tuesday,Wednesday,Thursday,Friday,Saturday,Sunday,Public Holidays
Lunch:Monday,Tuesday,Wednesday,Thursday,Friday,Saturday,Sunday,Public Holidays
Dinner:Monday,Tuesday,Wednesday,Thursday,Friday,Saturday,Sunday,Public Holidays
Description
A once neglected corner deli has been transformed into a new and vibrant cafe called Te Deli on Clifton & Central.
Enjoy an espresso made using the in-house blend and single orign roasted by head barista Jacob Chapman. When it comes to food, expect granola, house-baked croissants and cakes and sourdough bread.
There is more... this gem is also set to become a wine bar!
Location
Address: 181 Central Ave,Mount Lawley,WA,6050
Phone:
Email: