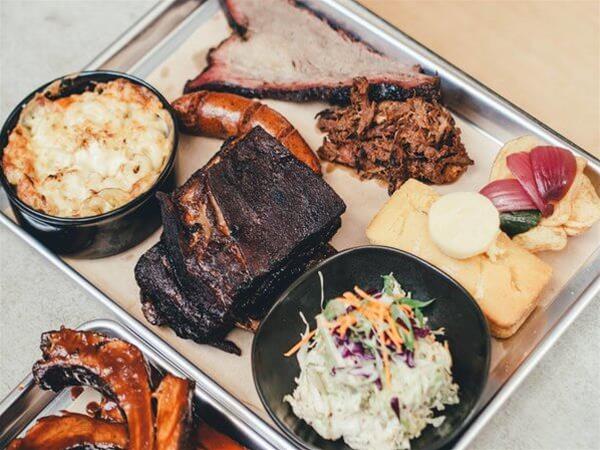 You don't need a plane ticket to get a taste of real American BBQ. Side Door Barbecue has brought the experience to Perth and it comes with all the fixings.
Open Days/times:Mon to Weds 5:30-9:30pm / Thur 11am-9:30pm / Fri 11am-10pm / Sat&Sun 8am-10pm
Facilities:Alfresco,Licensed
Details
Facilities:Alfresco,Licensed
Breakfast:Saturday,Sunday
Lunch:Thursday,Friday,Saturday,Sunday
Dinner:Monday,Tuesday,Wednesday,Thursday,Friday,Saturday,Sunday
Description
What Side Door BBQ does is simple and scrumptious; true American-style BBQ and hearty sides to pile that plate even higher.
Real American BBQ isn't a hunk of meat charred on a grill. It's long-marinated, slow-cooked, deep-smoked and carefully seasoned to bring out the flavour of the cut. Good BBQ can't be rushed, so they focus on a few dishes and do them right.
Location