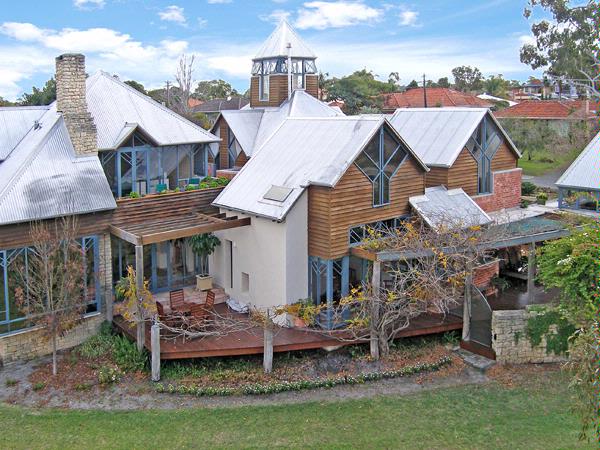 River Towers
Located absolutely on Canning River amid acres of lawn and trees, River Towers has a wonderful, peaceful ambience and feels like a rural retreat, despite being virtually in the city centre. It takes just six minutes on the freeway, alongside the panoramic Swan River, from River Towers' front door to the CBD exit.
Details
Description
River Towers is a unique award-winning residence, standing on the banks of the Canning River in Perth, Western Australia.
Only 6 minutes from the Perth CBD exits, our bed and breakfast service invites you to share the peaceful ambience of this lovely house, with its serene views of the river and surrounding parkland.
Our bed and breakfast is unique-every room has a view, and you are invited to relax and enjoy the outdoor areas, with the swimming pool and spa, private boardwalk, and sitting areas, courtyards and nooks.
Inside, there are two comfortable lounge rooms, with books, music, TV, DVD, and a separate dining room, with the soothing sound of water splashing from the water feature.
There are comfortable private bedrooms with ensuites,and king-sized beds, including a four-poster bed.
Select your breakfast from Australian or Continental, from a range of dishes including fresh fruit, porridge and cereals, and enjoy it in the dining room or outside on the boardwalk overlooking the river and the parkland below. Your choice of breakfast can be enjoyed either in your room or in the magnificent dining room. A delightful swimming pool and separate spa are also available. T.V and DVD in each room. 5 bedrooms, 2 kitchens, 2 lounges, 4 bathrooms and a powder room make up some of the features.
Location