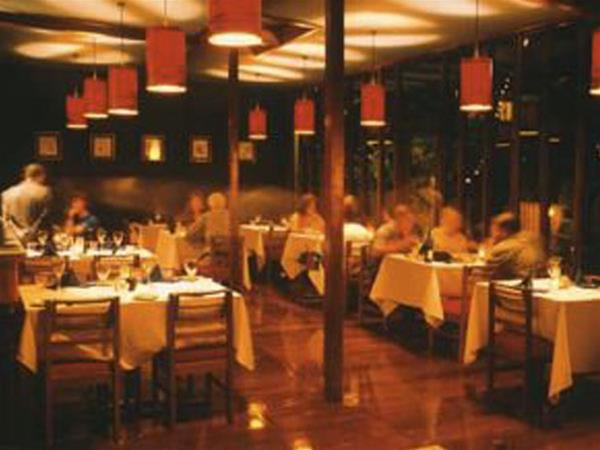 Romantic setting to win that special heart. Modern healthy Japanese cuisine with reinterpreted French classics. Function area available to seat up to 150 including weddings and functions. See menu and venue on web.
Facilities:Wheelchair Access,Catering,Licensed
Details
Facilities:Wheelchair Access,Catering,Licensed
Description
Expanses of polished Jarrah floors and backlit oak pendant lights bring a 21st century organic feel, culminating in the back lounge bar's splendid wall high vista onto the Japanese garden, open in summer for all night long unhurried dining on Japanese morsels and vinous delights from Tsunami's award winning wine list.````Tsunami's new style cuisine illustrates the continuing evolvement, or kaizen of Japanese cooking to embrace new taste sensations whilst remaining true to its foundational ideas of food as art, and food to be light and clean so as to nourish not only the body but the soul. ````Dishes range from house favourite inside-out tempura prawn and avocado Tsunami roll, to just-grilled salmon with macha soba noodles, French influenced crispy skin chicken with cointreau sauce, crisp fresh West Australian Big Eye Tuna sashimi, double cooked pork rib gyoza, Vegan sushi platters, sea urchin tempura, Miso braised Patagonian Toothfish and homemade ginger icecream.
Location