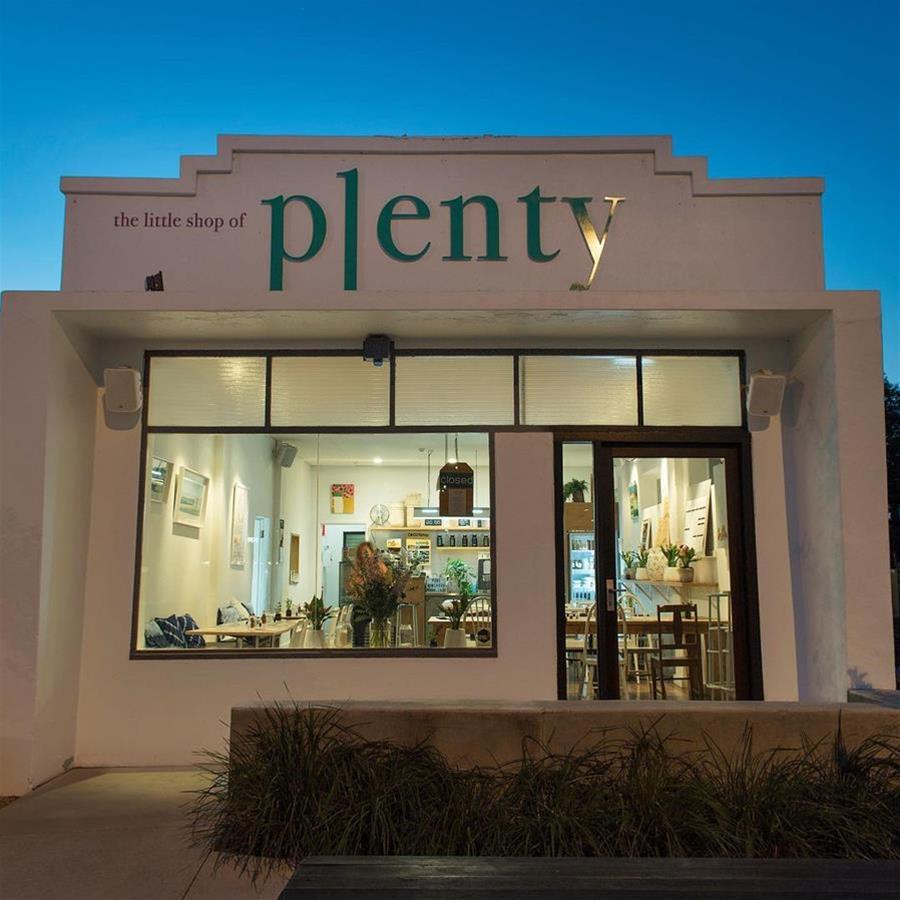 The Little Shop Of Plenty
Plenty is a little business in Perth, with the goal of helping folks to achieve better health simply by eating better food.
Open Days/times:Daily
Facilities:Alfresco,Catering,Takeaway
Details
Facilities:Alfresco,Catering,Takeaway
Breakfast:Monday,Tuesday,Wednesday,Thursday,Friday,Saturday,Sunday
Lunch:Monday,Tuesday,Wednesday,Thursday,Friday,Saturday,Sunday
Dinner:Friday,Saturday
Description
Plenty is a love match! Kim Bourne met Mark Abbott in May 2005 (our eyes met across a crowded restaurant on a balmy summer's evening in North Beach...) and that is pretty much where is all started! We found ourselves on similar paths towards self improvement and naturally began to help each other forward. Mark brought the meditation and I had him up for 6am yoga sessions, Mark tut-tutted when I reached for the cheese and introduced me to Rita Preston who with her seemingly infinite healer's wisdom taught us both the importance of diet, fasting, self-discipline and most importantly listening and understanding the needs of our own bodies – after all, who can really feel what is happening inside ourselves better than ourselves? If we are listening carefully, that is... And the positive results we experienced have been inspiration to spread the love!
Location
Address: The Little Shop of Plenty, 217 Railway Parade,Maylands,WA,6051
Phone:
Email: [email protected]