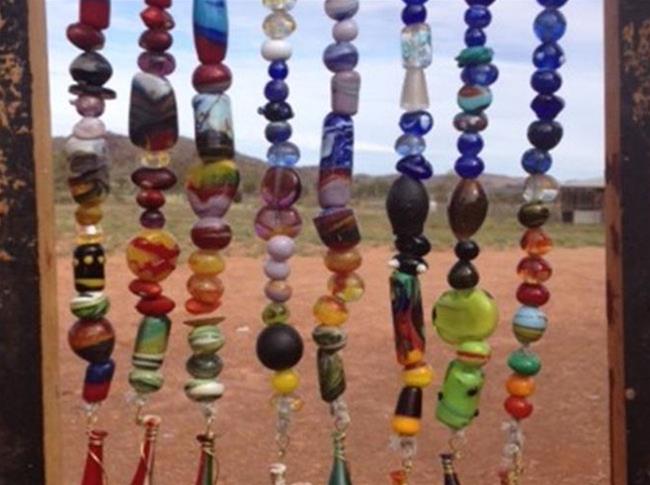 The South West is home to an array of talented artists and craftspeople who are producing some truly stunning pieces.
Details
Description
When people think Margaret River, images of vineyards and wineries spring to mind. However, the region's best-kept secret is finally being revealed. The area abounds with some of the world's finest craftspeople who, attracted to the area by its natural beauty, peaceful environment and open spaces, have now made it a mecca for people who love crafts such as hot glassblowing.

From Cape Naturaliste to Cape Leeuwin, more than 12 studios and galleries display the works of popular local glassblowers Gerry Reilly, Alan Fox and Kent Le Grand as well as collections from fellow West Australian glassmakers including Peter Bowles, Anne Clifton, Holly Grace, Rick Cook, David Hay, Jill Yelland, Matthew Goodlet and Elizabeth Mavrick.

It is a medium that has developed rapidly in recent years according to Gunyulgup Galleries directors Nina and Ashley Jones. And you will understand why once you lay eyes on what these artists create.

"There has been huge growth in demand for glass and this medium represents a major component of what we display," says Ashley. "The popularity of glass, and in particular one-off exhibition pieces created by WA artists, is reflected in the number of customers we have from both interstate and overseas."

Gunyulgup Galleries, just off Caves Road on Gunyulgup Valley Drive in Yallingup, is about a 30-minute drive from the Margaret River town centre and well worth the journey. More than 120 artists and craftspeople are represented at any one time in the gallery and the collection of glass pieces is fantastic.

The space boasts a huge selection from more than 10 of WA's top glass artists. The collection is constantly changing and you can expect to see pieces such as plates, bowls, vases, perfume bottles, wall hangings and paperweights.

Gunyulgup Galleries is open seven days from 10am to 5pm. Overlooking a tranquil lake and next to Lamont's restaurant, it is the perfect spot to spend a morning or afternoon.

Just five minutes down the road is Yallingup Galleries, a purpose-built gallery in a natural bush setting. South Australian glass artist Cindy Durant is the main glass exhibitor here. Originally from Southern California, Cindy's creations often include ocean-inspired themes, the colours of nature and other elements from her surrounding environment.

The selection of Cindy's work gives a unique insight into the different things that can be done with glass, including the incorporation of other materials like aluminium and jarrah.

Yallingup Galleries is open daily from 10am to 5pm and also features a wonderful collection of other art such as jewellery, paintings, furniture, sculpture and ceramics.

Back in the Margaret River town centre on Bussell Highway is Melting Pot Glass Studio, where local Gerry Reilly can show you, step-by-step, the craft of hot glass blowing. From a mere five metres' distance you will witness Gerry work his magic, creating pieces right before your eyes. You are so close to the action that you can feel the heat from the furnace. The daily demonstrations run from 10am to 1pm and 2pm to 5pm and are a must see.

The collection at Melting Pot is extensive. Gerry creates different series – goblets, plates, bowls and other pieces that all have the same designs and colours. You can choose a matching set, select a stunning stand-alone piece or mix and match to create your own series. Gerry, who has operated from Margaret River for 25 years, has found that combining his studio with the gallery makes it a popular experience for locals and visitors.

South out of Margaret River on the Bussell Highway, two other local glass blowers are also worth a visit. Kent Le Grand Studio on Redgate Road, Witchcliffe and Alan Fox's, Fox Studio Glass on Brockman Highway, Karridale. Kent Le Grand is open daily from 9.30am to 5pm, while Fox Studio Glass is open by appointment.

Fact file:
Melting Pot Studio, 91 Bussell Highway, Margaret River, (08) 9757 2252.
Gunyulgup Galleries, Gunyulgup Valley Drive, Yallingup, (08) 9755 2177,
gunyulgupgalleries.com.au.
Yallingup Galleries, Lot 134 Marrinyup Drive, Yallingup, (08) 9755 2372,
yallingupgalleries.com.au.
Fox Studio Glass, Brockman Highway, Karridale, (08) 9758 6712,
foxstudioglass.com.au.
Kent Le Grand, Redgate Road, Witchcliffe, (08) 9757 6445.
Location