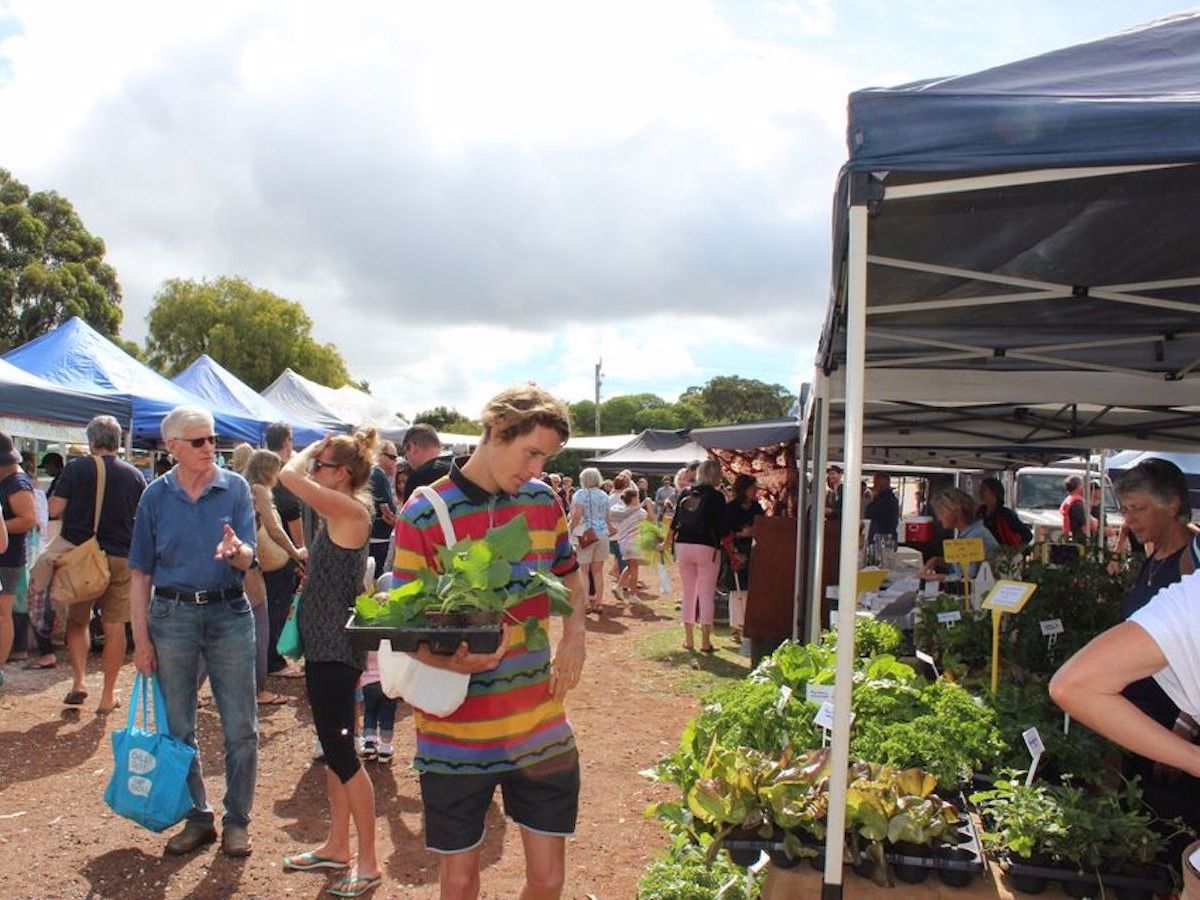 Margaret River Farmers Market
The Margaret River Farmers' Market has been a feature of the Region for over 13 years, providing access to fresh local produce for both residents and visitors.
Details
Food Markets:Farmers Markets
Open Days:Saturday
Description
From humble beginnings the Market has grown to be a Saturday morning fixture with up to 50 stalls, selling everything from fruit and vegetables to meats, eggs, cheeses, baked goods, drinks, nougat, wine, olive oil, honey, jams and chocolate. The stalls are operated by the people who grow or make the produce. This makes the Margaret River Market one of only a few genuine Farmers' Markets in the state. Open from Saturday 27th February-Saturday 17th July Customers can connect with the producers of the food they eat and know that they are supporting local livelihoods, creating local employment and fulfillment. Perhaps even more importantly the Farmers' Market has become a social event. Community members can catch up in a friendly atmosphere while they support local agriculture and food manufacturing. This builds the bonds that create community spirit, resilience and well-being. Each market features a breakfast bar, providing delicious food for Market customers. This breakfast bar is always run by a local charitable, school or sporting organisation to raise funds for their cause. The market also features local musicians and occasional band performances.
Location
Address: Margaret River Farmers Market, Lot 272 Bussell Hwy,Margaret River,WA,6285
Phone: 0438905985
Email: [email protected]