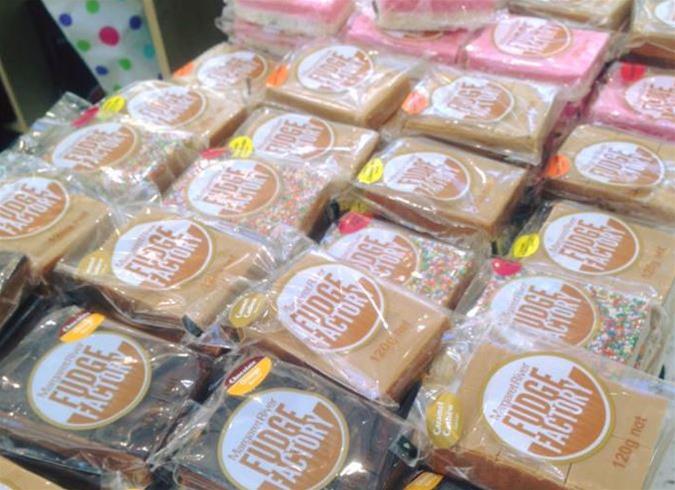 The Margaret River Fudge Factory
The fudge manufactured at The Margaret River Fudge Factory follows a traditional recipe which was devised after years of trial and error in Australia. The fudge is made by the process of rapid mixing and is the 'home-made' product we all love.
Open Days/times:Open 7 days a week, 10am-5pm
Retailers & Producers:Lolly Shop
Details
Open Days:Monday,Tuesday,Wednesday,Thursday,Friday,Saturday,Sunday
Description
Visitors to The Margaret River Fudge Factory can observe the confectionery being made by hand and taste the treats from our wide range of products. To ensure that every peice of fudge maintains the highest level of quality, each phase of our preparation and production is done by hand. In addition to our fudge, there is also a range of traditional chocolate and candy products to satisfy all tastes.
Location