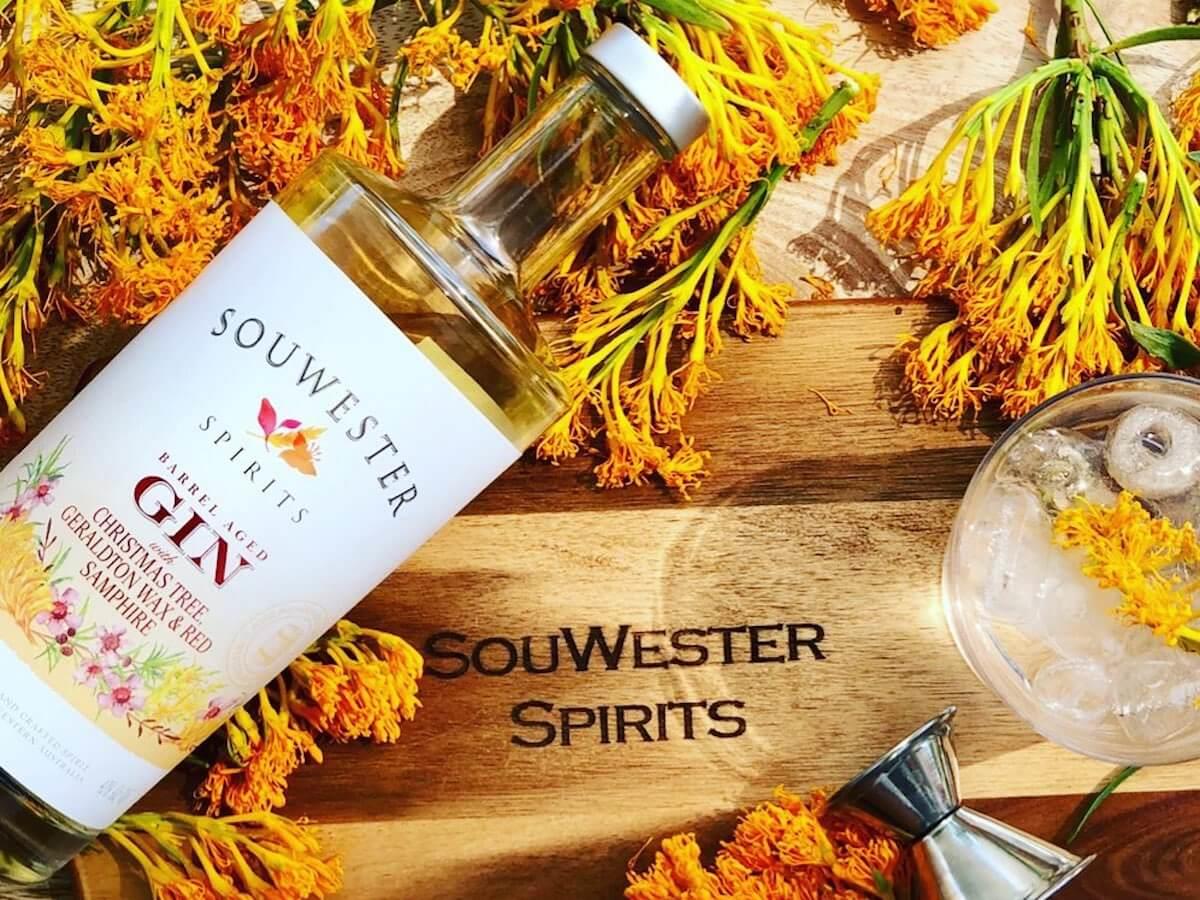 Margaret River's SouWester Spirits are artisan producers of barrel aged gin and single malt whisky. Experience a taste of Margaret River in every sip.
Details
Description
Their founder, Danielle Costley, is an internationally acclaimed wine, food and travel writer who has spent the last twenty years tasting wines, traversing through vineyards, picking grapes and learning what makes a fine wine.
Whilst studying winemaking, Danielle discovered a passion for distillation – in particular, barrel-aged spirits. She quickly secured the rare Iced Chardonnay barrels from Fraser Gallop Estate and started experimenting with gin and whisky.
While Danielle was writing her book, Beyond the Farm Gate, she discovered native botanicals that harnessed the flavours of the South West region and began infusing them in barrel-aged gins. Working closely with chefs, Danielle unearthed the versatility of the produce, which led to the Sunset Gin being the first spirit to be infused with Christmas Tree flower.
"This southern corner of Western Australia is overflowing with local produce. When you sip on our spirits, I want to conjure up images of this special part of the world," she says.
"Ageing our spirits in rare Chardonnay barrels not only makes our spirits unique, but it also pays homage to the magnificent Margaret River wine region where we are based."
The Sunset Gin was matured in a Voyager Estate MJW Chardonnay barrel. Australia's first Iced Whisky will be released in 2020 and the Cane Cut Semillon single malt whisky will be released in 2021.
They hope you enjoy their journey – one swirl, sip or dram at a time.
Location
Address: Souwester Spirits, PO Box 859 Margaret River Western Australia 6285,Margaret River Town,WA,6285
Phone: 0409 925 997
Email: [email protected]