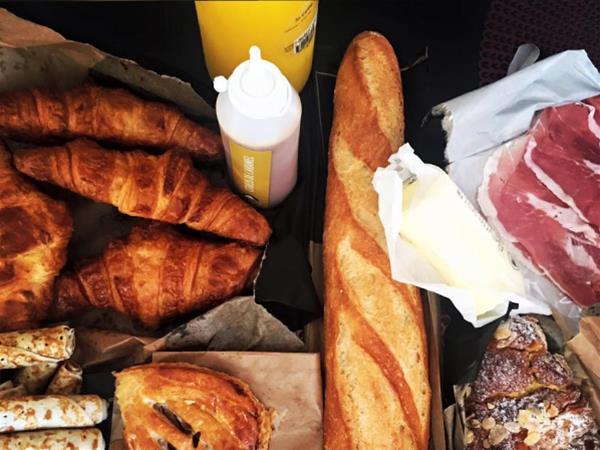 Fresh carby breads and pastries.
Open Days/times:Friday 7am–4pm, Saturday 7am–4pm, Sunday Closed ,Monday 7am–4pm, Tuesday 7am–4pm, Wednesday 7am–4pm, Thursday 7am–4pm
Retailers & Producers:Bakery
Details
Open Days:Monday,Tuesday,Wednesday,Friday,Saturday
Description
Our bakery is a small European-inspired cafe in beautiful Margaret River. We serve delicious meals and baked goods in a quaint and relaxing setting. If you're planning a journey out to Margaret River, why not stop for a refresh and refuel here at our bakery! We love meeting people from all over and making you feel welcome at our little spot in this lovely corner of the world.
We're sure you'll be able to see all the hard work and passion that goes into our cafe when you come by and visit!
Location
Address: Margaret River Bakery, 89 Bussell Hwy, Margaret River WA 6285,Margaret River Town,WA,6285
Phone: (08) 9757 2755
Email: