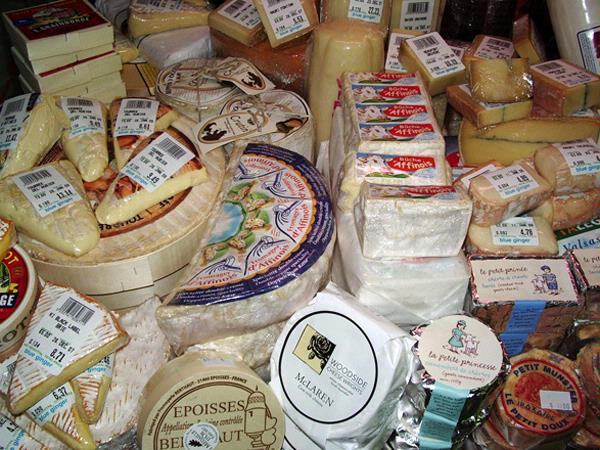 Blue Ginger Fine Foods & Cafe
Blue Ginger Fine Foods & Café is a hidden treasure for serious foodies. Tucked away in a side street that only the locals know, it is an epicurean's delight.
Open Days/times:Mon-Fri 7:30am-5:30pm, Sat 7:30am-2:30pm, Sun 8:30am-1pm
Details
Open Days:Monday,Tuesday,Wednesday,Thursday,Friday,Saturday,Sunday
Breakfast:Monday,Tuesday,Wednesday,Thursday,Friday,Saturday,Sunday
Lunch:Monday,Tuesday,Wednesday,Thursday,Friday,Saturday,Sunday
Description
Local produce is going from strength to strength in Margaret River and whatever is being made in and around the region, you'll find it here. The team aim to support as many local growers and producers as possible, strengthening regionality and keeping food miles down where possible.

Specialising in delicatessen foods – meats, cheeses, antipasto etc, there is also a strong focus on bulk foods both non organic and organic and bio dynamic. This means, an extensive range of legumes, pulses, seeds – quinoa, amaranth & chia, plus all the usual suspects, grains, flours – including ancient grain varieties, spices & herbs.

You will also find, a full range of teas & coffees including organic and fair trade, Continental, Asian and Middle Eastern foods plus enough nougat, chocolate and Turkish delight to satisfy the most discerning sweet tooth.
Take home meals are made fresh daily while platters, hampers or more substantial catering is available with a little notice.

The Café, with the advantage of having a pantry the size of the Delicatessen evolves it menu around fresh seasonal produce and the whims of our talented chefs. If you are serious about your daily grind you won't be disappointed here, the coffee is well known as the best in town.
The Café is open from 8am to 4pm Mon-Fri and 8am to 2pm Sat & Sun for breakfast and lunch.
Location
Address: 31 Station Road,Margaret River,WA,6285
Phone: (08) 9758 7619
Email: [email protected]