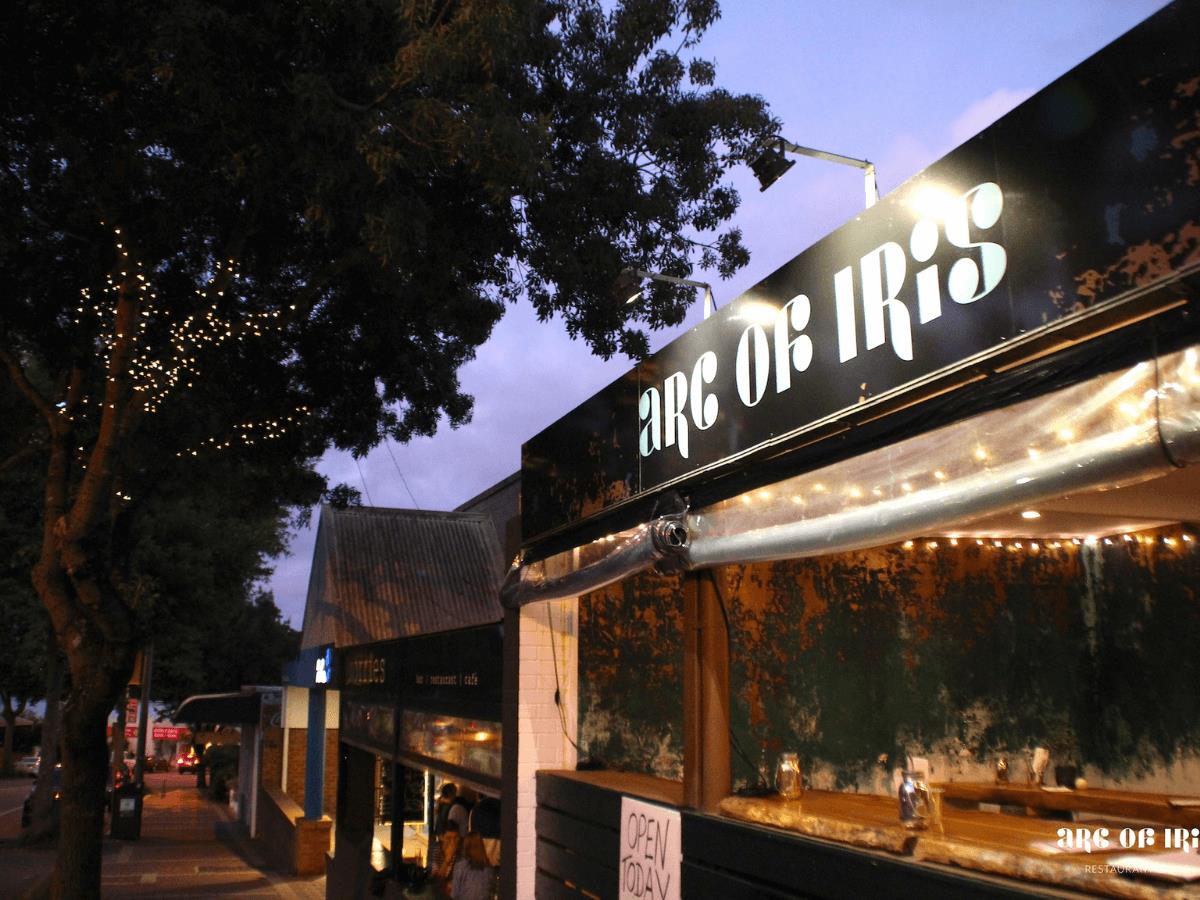 Arc Of Iris
The quirky little gastronomic delight the Margaret River locals keep a secret, and why not, they know a good thing when they experience it.
Open Days/times:Open daily 5pm to 8:30pm
Bars & Clubs:Boutique Bar
Facilities:Takeaway
Details
Facilities:Takeaway
Open Days:Monday,Tuesday,Wednesday,Thursday,Friday,Saturday,Sunday
Description
An eclectic bistro menu with regional produce paired with local wines in a warm, rustic space. With a reputation for excellent food and welcoming service, you'll find them at the top end of the main street in Margaret River open every night from 5pm.
Established over 30 years ago it has just (late 2018) undergone an elaborate expansion and refurbishment. What was the old restaurant has been converted into a truly unique Lounge and cocktail bar. There is nothing else like it in the area! The new and expanded restaurant is now located in what was another restaurant next door. The overall look and feel is luxury "eclectic by design". Despite not quite matching, it all comes together to create a wonderful homely feel!
Location