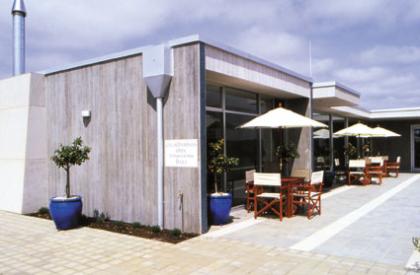 The beautiful Manjimup wine region is home to boutique wineries surrounded by majestic forests and rich countryside.
Details
Description
Tucked away in Western Australia's southern corner, the Manjimup wine region is getting a reputation for producing premium wines and grapes. As most of the vineyards are family owned and operated, pride and the pursuit of quality have become the hallmark of these businesses.

While largely considered part of the Pemberton wine region, producers on both sides are pushing to have the region split into two, and for good reason.

Pemberton and Manjimup's soils and climate are actually quite different. Manjimup's soil is slightly less fertile with more sand and gravel than the karri loam of Pemberton. Manjimup also has more sunshine, is warmer and less humid. Manjimup's elevation of around 300 metres above sea level makes it the coolest in WA meaning longer ripening periods and true vine dormancy during winter.

During summer and autumn Manjimup receives less rain and cloud than the coastal regions of Western Australia. Not only do these factor help control diseases, they allow longer ripening periods suited to the Bordeaux varieties that grow well in Manjimup. Of these, Shiraz and Merlot are getting a solid reputation. For the white drinkers, Chardonnay, Sauvignon Blanc and Verdelho also fare well.

There are quite a few wineries in the region, but only a handful with cellar doors. If you're interested in touring Manjimup's wineries, Tall Timber Treks run half-day tours or full-day including lunch if you're looking to travel further afield. Tall Timber Treks, (08) 9761 7076. Alternatively, a self-drive tour will let you travel at your own pace.

If you're looking for a true, country-style wine tasting experience head to Peos Estate. Their cellar door is located underneath the owner's house and has a rustic atmosphere. The focus here is one hundred percent on the wine.

There are four wines to be tasted, their flagship gold medal winning Shiraz, and an award winning wooded Chardonnay, unwooded Chardonnay and Cabernet. Soon to be released is a Sauvignon Blanc. Greeted by the owners, this is a great place for a friendly chat about the wines and the region. Kid's aren't forgotten with a cubby-house, swings and trampoline for them to play on. Peos Estate, (08) 9772 1378.

At Fonty's Pool you can taste the entire range of wines (three whites and three reds) in their recently opened cellar door. Overlooking 110 hectares of vines with a karri Forest backdrop, guests can buy wines by the glass and enjoy the view from the modern terrace. Fonty's recommend their Gold medal winning Viognier. While there isn't currently a restaurant facility, visitors are welcome to picnic on the lawns. There's a play area for the kids inside the cellar door and Fonty's offer drivers free espresso. Fonty's Pool, (08) 9777 0777.

Named for the imposing Chestnut tree that stands on a hill in the middle of the estate, Manjimup's Chestnut Grove Wines is one of WA's most celebrated wineries. A number of their wines have won gold medals and show trophies, most notably the 2003 Verdelho and 2001 Merlot. The entire Chestnut Grove range is available for tasting at the cellar door, including their diffusion label, Tall Timber.

Also available at the cellar door is the boutique Chestnut Grove Olive Oil. And if the Merlot doesn't warm you up, there is a range of merchandise including fleecy sweaters and beanies for sale. Chestnut Grove Wines (08) 9772 4345.

Location