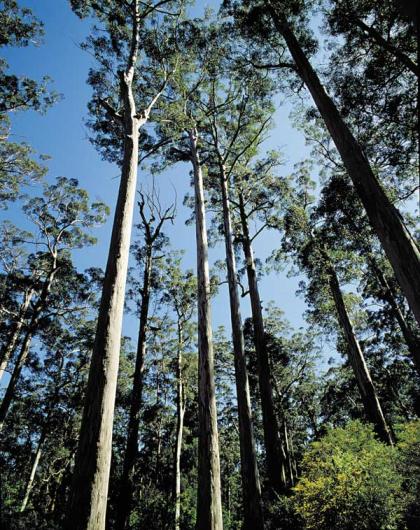 Make the most of the school holidays and take the kids fishing, bird watching and exploring the forests in Manjimup.
Details
Description
Manjimup is a truly beautiful part of the state, and the many walk trails, restaurants and wineries make it the ideal quiet getaway for adults. If you're travelling with the family, however, there are heaps of outdoor activities perfect for keeping the kids entertained including tree climbs, trout fishing, bird watching and adventure trails.

Most children love to climb trees, so the Diamond Tree, 10km south of Manjimup, is sure to be a hit. Built originally in 1941, the Diamond Tree stands 51m high and is the only wooden tree top tower in the world. As far as recreational sites go, this one is a winner with interpretive information explaining the tree's history and plenty of barbecue and picnic facilities nearby.

At the Diamond Tree you will also find the Jim Fox Adventure Trail, which has been designed specifically for children. This 500m course travels over obstacles, through hollow logs and into cubby houses, and is guaranteed to have the kids exhausted and bed early.

If it's been a while since you took your children fishing, the Glenoran Pool and One Tree Bridge on the Donnelly River is a great place to go. This is a popular spot with visitors because not only will you find plenty of trout that is easily caught with a hand line, the river is full of marron, and there are numerous bushwalks, barbecues and picnic spots - a great place to spend the day.

If your family is a little older, you might like to take them to the new Bird Observatory at Lake Muir Nature Reserve, 50km east of Manjimup on the Muir Highway. An elevated boardwalk leads from the main car park 120m out over natural vegetation, swamp and wetlands, to a large viewing platform where you're greeted by panoramic views of Lake Muir. Interpretive information is located along the boardwalk to help you identify some of the birds. There are plenty of undercover wood barbecue and picnic areas at the car park making the Observatory a great place to spend the day with the family.

An exciting new recreational area called Manjin Park has just been completed in town. From bocce courts and a railway theme playground, to an amphitheatre, picnic spaces and grassed areas to kick the ball around, it's perfect for families of all ages and sizes. The Visitor Centre is also located at the park offering a range of Manjimup memorabilia and information on other local tours and attractions. If you forgot to bring you bocce balls from home, they can loan you a set for the day. If the hassle of organising a picnic lunch is all too much, there's a number of cafes across the road that offer delicious lunch-style meals.

OTHER STUFF:
If you're not travelling with the children and are looking for a romantic getaway, Manjimup has plenty of cosy adults' only accommodation. In between exploring Manjimup's many forests walks, you may like to check out the great little restaurants and world class wineries in and around town.
Location