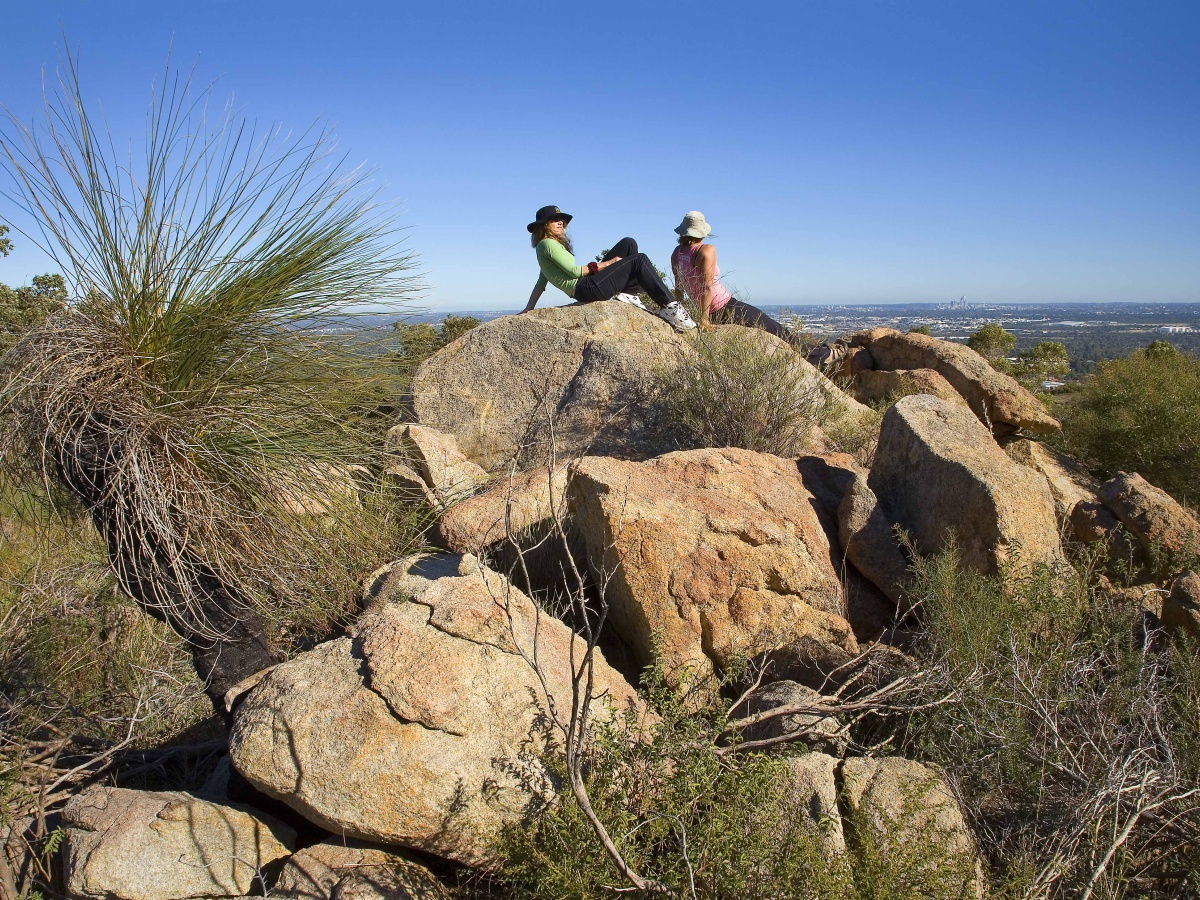 Mundy Regional Park
Mundy Regional park stretches from the coastal plain to the top of the Darling Scarp to Lesmurdie Falls. Sections of the park provide a virtually unbroken belt of scarp woodland to explore
Details
Park Entry Fees:No
Activity:Bush Walking
Description
The name of Mundy Regional Park (pronounced mun-dee) commemorates, Mundy (or Munday), a leader of the Beelu Aboriginal people at the time of European settlement. During the early days of settlement, Mundy was one of the most important and successful negotiators for Perth's Whadjuk community.
The name is also recognized in Mundy Swamp, a wetland located against the north-eastern perimeter fence of Perth airport, south-west of King road and west of the Forrestfield and Kewdale railway yards. The Beelu people hunted tortoises in the Mundy Swamp area, carrying them to higher ground in the east for cooking and eating.
An extensive network of walk trails is popular for the panoramic views, granite outcrops and profuse wildflower display in spring.
This information was provided by the Department of Biodiversity, Conservation and Attractions: dpaw.wa.gov.au
Related
Lesmurdie Falls Picnic Area
Location