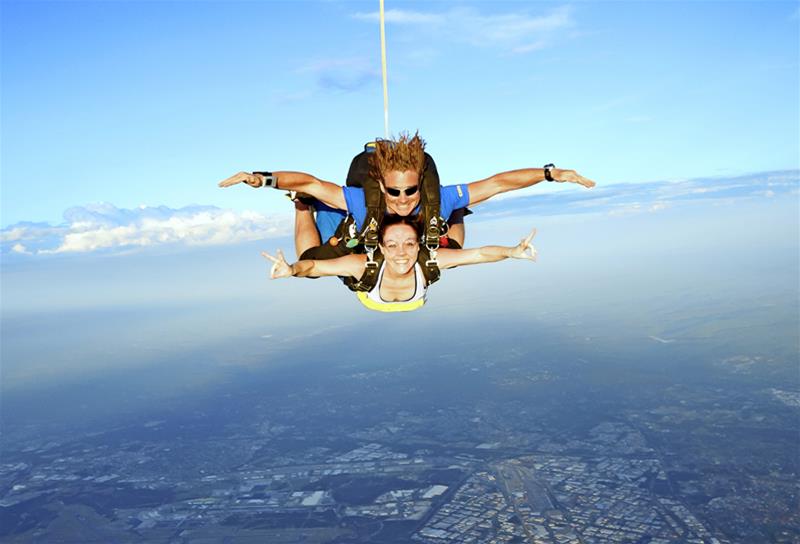 Skydiving in Perth & Surrounds
Leave your world behind & skydive with Skydive the Beach and Beyond. Try tandem skydiving or our learn to skydive courses at one of our WA drop zones at Perth City, Rockingham Beach or York.
Details
Description
Skydive the Beach and Beyond is an award-winning adventure tourism company headquartered in Wollongong. With ten premium drop zones Australia wide and a skydiving crew that takes professionalism to new heights, our unforgettable tandem skydiving and learn-to-skydive courses invite you to leave your world behind and experience the ultimate thrill of freefall.
Skydiving in Western Australia doesn't get any more exhilarating. Experience the ultimate adrenalin rush of tandem skydiving over Perth city, Rockingham Beach (the closest beach skydive to Perth) or York in the Avon Valley.
Exit the plane from up to 14,000 feet for an insane 60 seconds of life-changing freefall. Float under canopy for 5-7 minutes with a 360-degree panorama of Perth CBD, beaches and beyond in York.
Our dedicated and experienced skydiving crew knows exactly how to make your skydive memorable. Plus relive the thrill with our awesome skydiving DVD and photo packages.
Location