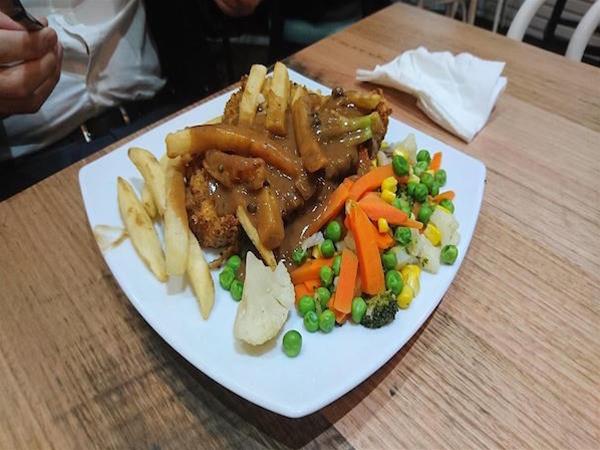 At OC Cafe it's fresh, it's made daily and it's great value.
Open Days/times:Monday-Friday 7am-4pm
Details
Breakfast:Monday,Tuesday,Wednesday,Thursday,Friday
Lunch:Monday,Tuesday,Wednesday,Thursday,Friday
Description
We use seasonal, fresh and flavourful ingredients as the building blocks of all our cuisine utilizing our own herb and salad garden right here on the premises.
We know that living a balanced lifestyle is a tricky business these days, especially when more and more hours are spent at the office. Consequently more and more people are turning to "working lunches" and grabbing a bite "on the go."
That's how fast food has become a societal mainstay. Unfortunately, most fast and pre-packaged foods contain a lot of sugar, salt and fat. So how does the busy professional eat healthy without giving up any valuable time? Solving that dilemma led us to creating OC Cafe - a restaurant dedicated to delivering fresh yet fast food to our business community.
At OC Cafe, you can expect food that is wholesome and natural yet chock full of flavour. That means NO preservatives! We keep it simple and let the ingredients speak for themselves. It's an honest approach to food and we know you'll taste the difference each and every time.
Best of all, we get you in and out in time to get back to work. All without sacrificing taste.
Location