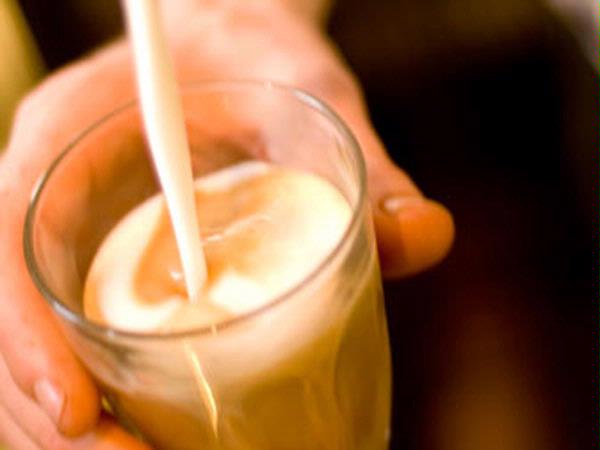 Beautifully roasted coffee and delicious breakfasts aside we provide full table service, refreshing cocktails and relaxing entertainment in an ambient setting.
Open Days/times:Monday-Friday 6:30am-4pm, Saturday 7am-4pm, Sunday 7:30am-4pm
Facilities:Alfresco,Wheelchair Access,Family Friendly,Licensed,Function Venue
Details
Facilities:Alfresco,Wheelchair Access,Family Friendly,Licensed,Function Venue
Breakfast:Monday,Tuesday,Wednesday,Thursday,Friday,Saturday,Sunday,Public Holidays
Lunch:Monday,Tuesday,Wednesday,Thursday,Friday,Saturday,Sunday,Public Holidays
Description
Unless you have been living under a rock, you would be well aware that Leederville is synonymous with alfresco dining and café culture. What may surprise you is that most of the venues on offer in the precinct offer little to no table service, mediocre coffee and very little in the way of cocktails and live entertainment.
Fortunately at Cranked we recognise this gap in the market and are here to complete your experience in Leederville.
Since opening in December 2007, Cranked has maintained it's reputation for quality within the Perth café scene.
For a coffee and a chat while the kids play on our grassed area, casual tapas and cocktails with friends, or a meeting out of the office with free Wi-Fi, Cranked is Leederville's home to relaxed dining and great conversation.
Our seasonal menu, created by Chef Anthony Hendry, combines the finest Western Australian produce with our experienced team of chefs. Our unique alfresco area is the perfect spot to enjoy smooth, Fair Trade coffee.
Coffee
At Cranked we use Fiori Coffee, an artisan coffee roaster dedicated to the sourcing and roasting of the most premium coffee available. Fiori support ethical and sustainable coffees, something that we feel very strongly about.
In fact, at Cranked we are so passionate about supporting ethical trade, that we choose only Honduran Relationship Coffee, this coffee is grown by Gerardo Barrios. Gerardo has seven generations of coffee growing in his blood. He tells stories of wars, midnight shootings, sabotage and lost fortunes but none of that has diminished his love for the bean.
Gerardo grows his coffee with future generations in mind; he takes great care to minimize its impact on the natural environment. No chemical fertilizers or pesticides whatsoever are used on the plantation and natural by-products from coffee production are used as fertilizer.
Fiori then lovingly roast the Arabica beans, direct from Gerardo, in small batches to bring out their unique characteristics. They are then hand packed and delivered to Cranked where the result is then poured by one of our skilled baristas.
The coffee has a distinct chocolate quality; it is rich and full bodied, with enticing caramel and fudge characters. Come in today and let the crew at Cranked show you what Honduran Relationship Coffee tastes like – you won't be disappointed!
Delicious Breakfasts
Although breakfasts often get a bad rap in Perth, we pride ourselves on producing unique, fresh and mouthwatering breakfasts for our clientele.
Stalwarts on the breakfast menu include the iconic "Tasty Fungus" and "Crank Addict" and we also offer a seasonal three month rotation of other favourites including: sweet vanilla pancakes, deluxe Spanish beans and whatever fabulous fresh produce our Chef can get his hands on.
Everything that comes out of our kitchen is carefully handpicked by our Chef and we utilise only the freshest and most seasonal products.
Service
At Cranked we are all about friendly service with a smile! In fact we feel so passionate about this, that we will never expect you to line up to place an order and take a table number like you're at cafeteria.
That's right, unlike most other cafes in Leederville Cranked provides full table service.
Cocktails
True or False? Unless it is after dark and you are planning on entering into a seedy nightclub there is nowhere in Leedy that you can get a cocktail?
FALSE! That's right at Cranked, we recognise our customers' needs to be able to enjoy a well priced and refreshing cocktail in a relaxing atmosphere!
For only $14.50 you can choose from one of our classic daytime range of cocktails or one of our more luxurious after dark specials.
And because we understand that your cocktail needs may change with the seasons we will be bringing you a seasonal menu of your favourite cocktails!
What something different? Just ask one of our friendly staff and if the ingredients are there we will make it happen!
Tapas
Tapas have quickly become one of our strong points at Cranked and Chef Anton certainly doesn't disappoint with the delicacies he serves up Thursday through to Saturday.
Whether you're looking for a light snack to accompany drinks or a bit of everything for your own personal degustation feast then Cranked is the place to be. With Cranked Tapas, fine wines and cocktails and our relaxing entertainment you'll walk out expecting to stroll down Las Ramblas.
Cranked Tapas rotate seasonally and Chef Anton prides himself on choosing only the most quality produce to work with.
Entertainment
Most places you go in Leederville are proud to serve up electronic music via either DJ or sound system. Whilst we recognise that there is a time and place for this, we feel that our customers deserve something a bit more relaxing and ambient in the evenings.
Currently on Thursday's nights it's all about the Spanish guitar, with Nathan Sinclair, as he takes us on a poignant and romantic journey through his award winning repertoire. Perfect for a first date!
Saturday nights is the blues with Julius Lutero. With influences rooted in the blues Julius' musical style has evolved over time to add funky grooves, acoustic ballads and what Jules calls 'melodic reggae' to his essentially warm and melodic style.
Watch this space though as our musicians change regularly!
Setting
Some would say it's the setting that really makes Cranked. Positioned just opposite Kailis, we hold an unbeatable corner with a grassed area for your little ones to play and plenty of room to sprawl out on a lazy afternoon with your mates.
Being slightly off the main strip means that the time you spend at Cranked will be relaxing and accommodating for your group.
During the week you may choose the venue to hold business meetings and take advantage of our fantastic coffee and Wi-Fi facilities – we can personally vouch that plenty of business deals have been brokered over our premium Relationship Coffee!
There is really no limit to the service and experience that we can provide at Cranked. If you are looking for something out of the ordinary, then just talk to one of our friendly supervisors - because at Cranked we like to make things happen no matter how impossible your request may sound!
Location