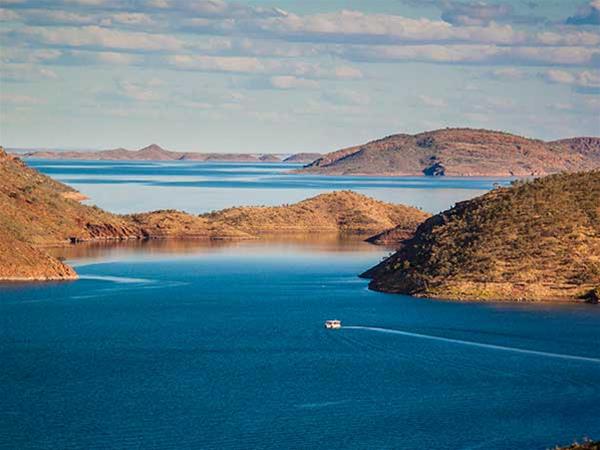 72km from Kununurra. An inland sea that covers 812 square kilometres. Ideal for nature lovers who want to see this unique ecosystem.
Details
Description
Lake Argyle is your first stop in Western Australia when travelling from the Northern Territory and the last of the Kimberley's amazing attractions when leaving Western Australia.
The closest town is Kununurra – one of the youngest towns in Australia and a service centre for the East Kimberley's growing tourism, agriculture and mining industries!
Related
Location