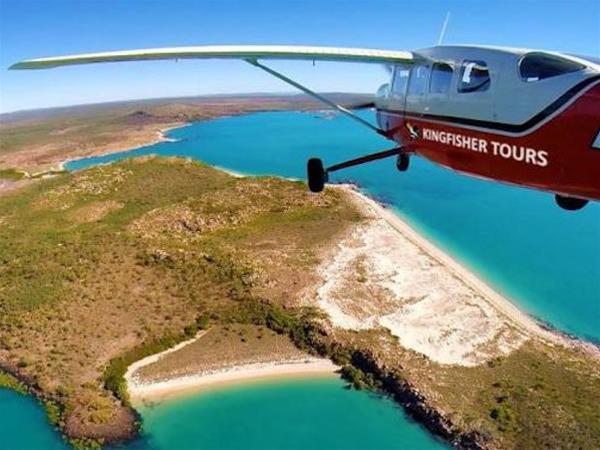 Kingfisher Tours
Kingfisher Tours are delighted to share the Kimberley's natural splendour with visitors.
Tour Price:From $240
Type:Tours
Activity:Flying / Scenic Flights,Four Wheel Driving
Details
Type:Tours
Open Days:Monday,Tuesday,Wednesday,Thursday,Friday,Saturday,Sunday
Description
Kingfisher Tours presents our 2019 spectacular and unique tour experiences in the North East Kimberley. Come with us for an iconic flight over the Bungle Bungle Ranges and an extraordinary trek through the Beehives in the Purnululu World Heritage National Park . Sleep under the stars after a spectacular day trek to the Mitchell Falls, at one of the amazing wilderness lodges. Or explore some of the most spectacular, remote and beautiful beaches in the world.
We take you on spectacular experiences through the North East Kimberley, with our local connections to people and country. We can pick up or drop off at Wyndham, Purnululu (Bungle Bungle) Mitchell Plateau, Emma Gorge, El Questro, Home Valley Station, Far Away Bay, Berkeley Resort and the Kimberley Coastal Camp, as Kingfisher Tours takes you to visit amazing people, places and experiences on every tour. Come with Kingfisher Tours for your journey into the heart and soul of the North East Kimberley.
Location